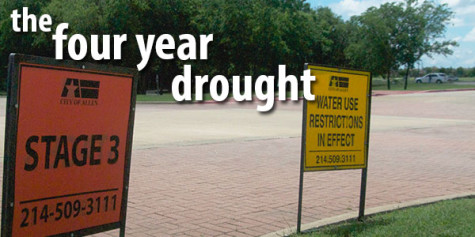 Savannah Whitmer, News Editor
While dryness this summer seems to be widespread throughout the southwest, more than 50 percent of Texas has been ranked with "Exceptional" and "Extreme" drought conditions, according to the U.S. Drought Monitor. Consequently, North Texans will be facing increasing... Read More »
July 30, 2014 • 0 comments
Recent News Stories

Paving the way to a smoother drive
June 30, 2014
Driving on cracked, two-lane roads will soon be a thing of the past for Fairview and Allen residents. With Stacy road set to be developed this year, construction currently taking place on Exchange Parkway,... Read More »

Celebration Park to host celebration
June 23, 2014
Celebration Park is a center for recreation, fun and sports, and serves people every day. Saturday the park will see its biggest crowd of the year when it hosts Allen USA Celebration 2014. Seen from a... Read More »
View All »
Our Latest Instagram:
Our recent tweets: @theredledgerlhs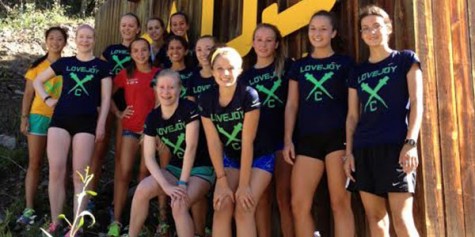 Alyson Sudak, Staff Reporter
Running outside on a sweltering Texas summer day can be brutal. For the cross country team it's a necessity as the season starts shortly after school... Read More »
June 27, 2014 • 0 comments
Recent Sports Stories

Sand volleyball sets summer season
June 26, 2014
Sand volleyball is a different type of sport and from court volleyball. Instead of... Read More »

Football camps create opportunity for scholarships
June 23, 2014
Getting a college scholarship in football used to mean nothing more than playing... Read More »
View All »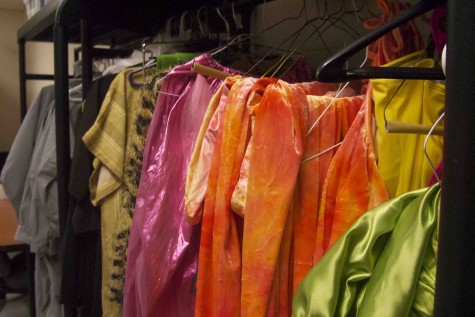 Haley Brown, Staff Reporter
High school can be a metaphorical jungle for some students, but this summer the auditorium will actually resemble one as elementary school students take part in The Jungle Book, this year's... Read More »
July 11, 2014 • 0 comments
Recent A&E Stories

Wolfenstein: New Order steps up
July 2, 2014
The Wolfenstein story has been around since 1992, when the... Read More »

Artist profile part five: The Unlikely Candidates
June 20, 2014
The Unlikely Candidates are a band from Fort Worth on the tour circuit... Read More »
View All »
Recent Posts
July 30, 2014

While dryness this summer seems to be widespread throughout the...
more»

Michelle Leddon, Staff Reporter
The Transportation Security Administration is essential in travelling by plane over the summer. From carry-ons, to liquids, to... Read More »
July 30, 2014 • 0 comments
Recent Student Life Stories

July 14, 2014
It's a day of celebration throughout France as citizens commemorate the... Read More »

Luke Leggett creates lucrative shoe selling market
July 8, 2014
The money exchanges hands and the product is delivered. Sophomore Luke... Read More »
View All »
Allen
74F
scattered clouds
humidity: 87%
wind: 12mph NNW
H 78 • L 70
Recent Sports Scores
Saturday, May 10

Baseball

Lovejoy High School 7 - Red Oak 9

Friday, May 9

Baseball

Lovejoy High School 3 - Red Oak 4

Saturday, May 3

Softball

Lovejoy High School 1 - Ennis 18

Friday, May 2

Softball

Lovejoy High School 8 - Ennis 14

Friday, May 2

Baseball

Lovejoy High School 3 - Texarkana Texas HS 0

Thursday, May 1

Baseball

Lovejoy High School 6 - Texarkana Texas HS 3