Review: Swigalicious
The dirty-soda chain, Swig, made its way from Utah to Fairview, Texas last week. This drive-thru soda shop made its grand entrance by giving away free sodas and cookies all weekend, and I'll say the effort to gain popularity paid off. 
Swig was founded in 2010 in Saint George, Utah, and made its first appearance in Texas here in Fairview. Swig sells specialty sodas, refreshers, cookies and pretzel bites. For those unfamiliar with the dirty soda trend, think of it as a Sonic with a limited snack menu and a focus on soda mix-ins. 
Having family in Utah, I tried Swig and other similar soda shop companies many times. I even had a joke with my dad that if his career failed, he should open up his own soda shop in Texas. When I heard that Swig was coming to Fairview, I was so excited to not have to commute over 1,000 miles to get my favorite soda. 
That being said, let's get on to the review. My first impression is that Swig is a well-designed shop with a clean appearance; however, the location and accessibility are questionable. The shop is not visible from the main road, and it is very difficult to maneuver the drive-thru line, especially since Swig is right by the 24-Hour Fitness parking lot. When the line is 20 plus cars long, it blocks the parking lot. 
Moving on, my experience in the drive-thru was decent. There were probably five or six cars ahead of me, but I waited in line for about 15 or 20 minutes. I heard from other people that their wait was shorter or longer, so I wouldn't take my word for it. Two workers were outside taking orders. The menu board was very easy to read and understand. The workers were very friendly and made the experience enjoyable. 
Now on to the order. I have tried a few different drinks from Swig in the past, but my go-to is a Big Al with Coke Zero. The Big Al is normally a Diet Coke with fresh lime and coconut. So I had to get my usual, of course, and it did not disappoint. The soda is perfect, and the subtle coconut compliments the fresh lime nicely. The sodas are fairly priced: I paid about $2.75 for a 32 oz soda. I did not get a cookie this time, but I have in the past. In my experience, the cookie is the perfect addition to a signature swig soda. Sugar is my personal favorite to get with the sodas. I may just have a bad sweet tooth, so the double sugar might be too much for you. 
Swig is definitely something to try out if you haven't yet. I would recommend going on a cooler and cloudier day, earlier in the morning to avoid the crowd. If you're a soda snob like me, you'll probably find yourself there a lot. If you find that it just isn't your thing, then you're only down $2. 
Rating: A-
Leave a Comment
About the Contributors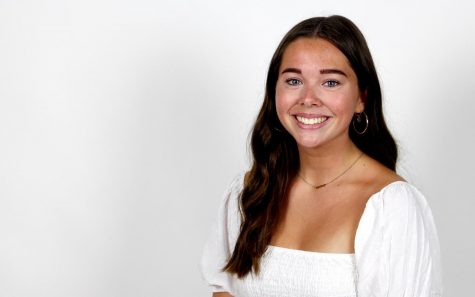 Lindsey Hughes, Editor-In-Chief
Third time's a charm, right? Well, let's hope so because the 2021-2022 school year is the third and final year for senior Lindsey Hughes on TRL. With...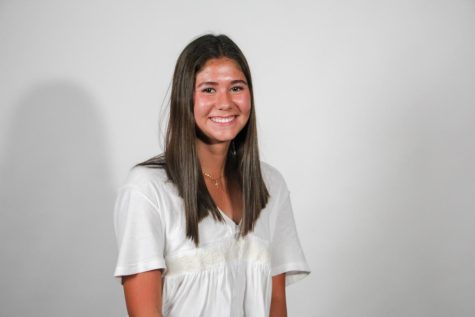 Ryann Daugherty, Graphics Editor
Beginning her fourth and final year on staff, senior Ryann Daugherty is excited about being Graphics Co-Editor. When she's not in the newsroom, Daugherty...