Traditional treats
Sisters start an Egyptian dessert business
Freshman Safiya Elmanayar and her eighth grade sister, Sarah Elmanayer, founded a local Egyptian dessert company. The girls named their company "S&S Sweets" after their childhood home videos where they would bake together. 
"When we were younger, we used to do this video show called 'S&S Sweets,'' Sarah said. "We didn't post it or anything; we just did it for fun. A few weeks ago was Ramadan, and our mosque was holding a little bazaar outback. We brought baklava and basbousa. It was a hit and everybody loved it; we decided to start selling it to our community."
The girls began baking at a young age with the guidance of their grandmother. They started selling last month and have attended events at their mosque as well as the Lucas Farmers Market, where they completely sold out.  
"We always enjoyed baking together, and it has always been a fun thing we do together," Safiya said. "We learned from our grandma, and she always taught us how to cook and bake. We still do it together whenever we go visit. We're from Egypt. Our culture kind of revolves around food, and we like to keep that type of culture around with us."
The girls sell traditional Egyptian desserts including rice pudding, baklava and basbousa. Their rice pudding is a dish consisting of Egyptian rice, milk, sugar, vanilla and cinnamon. Baklava includes shilo dough layered with walnuts, homemade ghee and simple syrup. Basbousa is a farina cake including ghee, sugar, coconut and yogurt topped with their simple syrup. 
"There is [an Egyptian dessert] we already know how to make, but the problem is, it's hard to sell," Safiya said. "It's called Zalabiyeh. It's like a donut hole, but it's a little different. I know how to make it, but it's just hard to sell because you want it fresh. You can get it at Egyptian markets, and it's really good." 
S&S Sweets are available to order through their Instagram and Facebook pages: @elmenayer_girls. Orders can be made through the google form in their bio. 
"We're both athletes and play sports, so it's hard to balance all that out," Safiya said. "We like to take orders during the week and bake as [the orders] come in.  [We then] give them out during the weekends. Even though we have sports on the weekends, it's easier to manage a sport [over the weekends]. 
S&S Sweets will be attending the Dallas Children's Business Fair in June. The fair will have kid entrepreneurs ages 5-15 develop and sell products on their own. 
 "We signed up [for an event] with about 90 different kids who sell and attempt to grow their business," Safiya said. "It's only kids who can do things. The parents have to be set aside, so it's pretty cool. It's going to be our next event, which we're doing in about two weeks, so we're kind of nervous about it. There will be lots of people, so we're a little nervous about it, but we're excited for it."
The girls have been talking about their future plans for the business. Safiya's include potentially opening an Egyptian dessert shop, and Sarah's include a dessert food truck. 
"I was very happy to help with the business, and I thought it was a great idea," their mother, Sommer Wahby said. "I just want them to learn as much as they can through the process, and I'm here to support them." 
View Comments (1)
About the Writer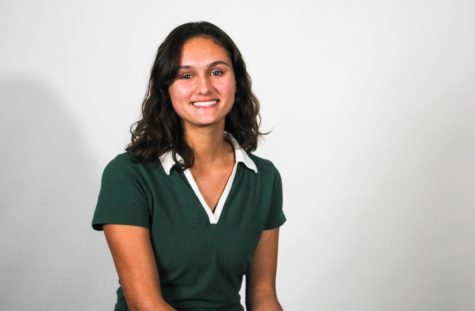 Marisa Green, Staff Writer
Entering her second year on staff, sophomore Marisa Green is excited to get back into writing for TRL. Outside of the newsroom, Green spends her time running...