Two seniors receive perfect AP 2D design score
Two current senior AP 2D Design students Jenna Garcia and Ella Reaugh received a perfect score on their AP Art exam this past year. 
"Worldwide in AP Drawing, which some seniors got perfect scores, there were 150 worldwide perfect scores," AP Art teacher Brice McCasland said. "In AP 2D design, I think there were right at 200 worldwide scores out of 35 or 36 thousand."
The College Board scorers judge students' work based on their personal investigation and of the work as well as selective work. 
"To get a perfect score doesn't mean they just got a five," McCasland said. "They got a five, but in that five, there's a 20 point range where you could miss 20 points and still get a five," McCasland said.
In November, AP Art students formulate a question they will build their AP portfolio from. After that, all students construct their portfolios for months until submission at the end of the year. Both Garcia and Reaugh developed nature-centered concepts for their collections. 
"Jenna's work was all these really amazing little books that she had made of these field studies that she saw of plants and animals with that overlap of nature and suburbia," McCasland said. "Ella's whole concept was the idea of burden. She would go outside and literally tie trees and burden them with weight and then draw them with pen." 
With Garcia's concept being the study of coexistence between human settlements and already existing wildlife, she observed and recreated what she had witnessed firsthand.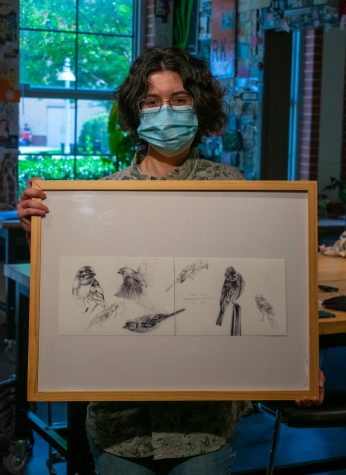 "My question was how can I explore the ecological relationships in the surrounding suburban environment?" Garcia said. "Mine was pretty much based around the documentation of the plant and wildlife species in the area. I would make these little field journals all handmade out of leather and string, and I would tie the pages together. I would essentially go outside and draw whatever species I could find, and then I would take that book and use these little sketches and create this larger scale of oil paintings."
Rather than observation of nature, Reaugh's concept was a process focused on conveying personal burdens onto trees through physical alteration. 
"My question was how can I transfer personal weight onto trees through manipulation in the environment?" Reaugh said. "I had all these installations or different ways of burdening the trees. I tied tarps to trees or before it started raining I tied tarps to four trees and let the rain weigh them down."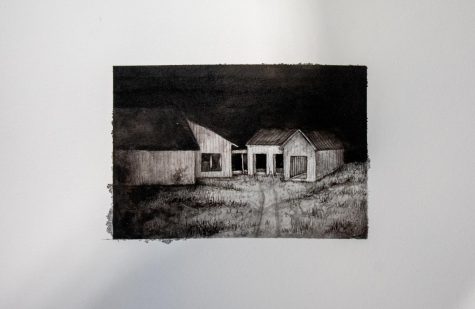 For each of the students, their artwork sparks from personal experience and the portrayal of nature. When it comes to Garcia's background in art, her research on nature was consistent from a very young age.  
"I was really into nature documentaries as a kid, and I would go to the library and get as many books as I could find about nature in general," Garcia said. "I would begin to copy what I saw and that's pretty much stayed the same ever since."
While Reaugh's inspiration came from her love of nature and wildlife, it also stemmed from individual experience.
"It [inspiration] was just the stress of high school for me and [art] was a way to cope with that," Reaugh said. "Art is an escape for a lot of us."
With AP Drawing as Garcia and Reaugh's senior schedule, the two continue expanding their artistic horizon and exploring new methods of depiction.
"[Art] is always a struggle," Reaugh said. "But it's very rewarding too."
Leave a Comment
About the Contributors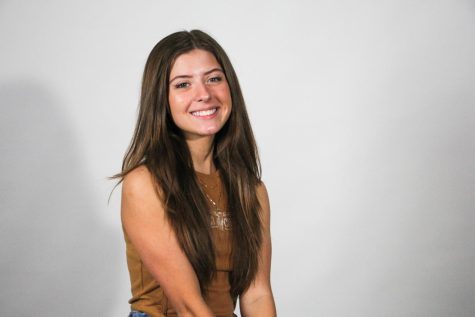 Sarah Hibberd, Editor-In-Chief
All good things must come to an end, but what about great things? Although she's approaching the end of her high school career, senior Sarah Hibberd...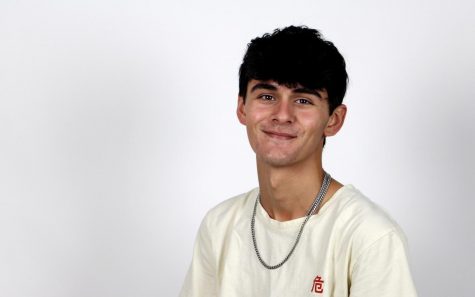 Andrew Hager, Photographer
Junior Andrew Hager enters his second year on The Red Ledger as a photographer. Hager enjoys spending time with his friends, photography and traveling....