Adopt a Senior continues for class of 2021
After organizing an "Adopt a Senior" service project last year, senior Elle Brumley passed the project on to junior Brooklyn Lloyd as her senior project.
"It's a very selfless act that she's doing to sacrifice all her time to make sure all the seniors feel loved, that they're all going to get little gifts, and make it very senior season vibes with all the stuff that she set up for us," Elle said.
To participate, parents post a biography in the Adopt a 2021 Senior Facebook group of their seniors. Then, community members can comment on the post and "adopt" the student. When a parent, community member or fellow student adopts a senior, they commit to giving them small gifts leading up to graduation. 
"I was thinking about senior project ideas and something that I could leave an impact one, and then I got a call from Elle Brumley," Lloyd said. "Elle is one of my good friends, who is an FCA leader with me. She did this project last year and asked if I would take it on for the 2021 seniors."
Elle originally decided to organize Adopt a 2020 Senior for her own senior project, but when she ended up taking AP Seminar to fulfill the senior project credit, she asked Lloyd to continue the project for the 2021 seniors for her senior project.
"My mentor is Mrs. Brumley [Elle's mom], and she has shown me the ropes of this," Lloyd said. "If I ever have technical questions, I ask her. As I made the Facebook live, I had a few seniors ready to post. Then after that, it took off and people are posting."
Lloyd tried to replicate the process of adopting a senior to be the same as last year to make the procedures easy to follow for returning parents.
"It's been fun," Lloyd's mentor Angelee Brumley said. "Because this was something that Elle had already done, we got to spend some time together before she launched the Facebook page, going over what we learned last year, showing her some of the stuff that we did so that she could make it as similar as possible since people already knew the rules and everything."
Since the Facebook group opened on April 12, over 140 seniors have been adopted and started receiving gifts.
"The 2021 class is amazing, and I'm so glad I can make their year better in some way," Lloyd said.
Leave a Comment
About the Contributors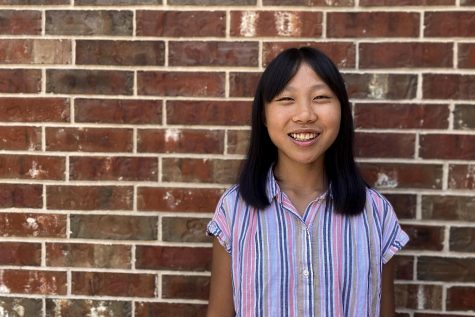 Alissa Chang, Staff Writer
Freshman Alissa Chang is excited to join The Red Ledger as a staff writer. After joining journalism on a whim in seventh grade, Alissa was surprised by...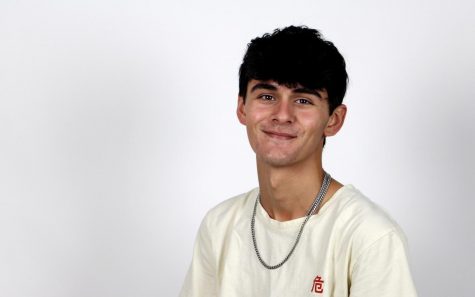 Andrew Hager, Photographer
Junior Andrew Hager enters his second year on The Red Ledger as a photographer. Hager enjoys spending time with his friends, photography and traveling....