Majestics compete back-to-back weekends, places fourth runner up
The Majestics competed Feb. 4 and Feb. 11 at the Crowd Pleasers CP Showcase hosted at Lebanon Trail. The Majestics went up against drill teams all around the state. They competed three team dances, one Imperial and three officer pieces. 
"We start preparing our dances for competitions in about November, but we begin polishing when we get back from winter break," sophomore Ava Sigmon said.
At the competition on Feb. 11, the Majestics earned many awards including team High Platinum in Lyrical and Jazz and Outstanding Choreography Award in Jazz, Hip Hop and Lyrical. Officers were one of two teams to receive a Judges Award for Outstanding Artistry in the whole competition. 
"The team rides to the competition together early in the morning,"  junior Kate Call said. "We do our team routines throughout the day and watch other teams. At the end of the day, there are awards. We don't get back home until pretty late so it's pretty exhausting but tons of fun."
The team placed fourth runner up for Grand Champion Team in the select medium team category and officers placed in the top five officer lines in the whole competitions. Imperial, which is the elite team, placed second runner up in Elite Jazz, and all soloists received a Platinum rating or higher.
"We improved a lot since last year," Call said. "Our officers got fifth overall which is very impressive considering how hard the teams were that we competed against."
Dancers who want to join Majestics must enroll in the pre-dance team class, with auditions taking place in December. Dancers who make the team begin performing alongside the Majestics at showcases.
"Tryouts are a week-long process," Call said. "You stay every day after school to learn the try-out material and the actual audition is later in the week. It's super nerve-wracking but overall super exciting."
The team begins preparing dances for competitions early in the year, and depending on how long the season goes, they may only have two months to learn choreography and polish dances before competition season. Practices are held every morning at 7 a.m; officers work on their routines during their class period, and the Imperials rehearse after school. 
"I have grown so much as a person and dancer from Majestics," senior Meredith Egger said. "I also have met some of my best friends and met girls that I probably would have never known if it wasn't for Majestics. I have enjoyed my time on this team so much and I'm grateful I decided to join."
Leave a Comment
About the Writer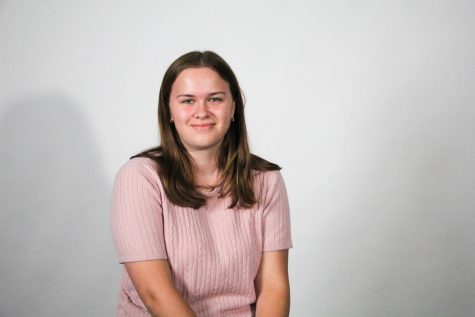 Sydney Cole, Staff Writer
Sydney Cole is entering her first year of high school and her first year on staff. Outside of E103, Cole spends time on the football field, not as a player,...