Speech and debate attends first tournament of the year
Speech and debate competed in their first tournament of the year on Sept. 23 and 24. The Newman Smith Debate tournament was held in Carrollton. Their next tournament is Oct. 29 in McKinney. The UIL State Meet is May 24 and 25, and NSDA Nationals are June 11 through the 16.
"A tournament is usually two days, and we have different schedules for our different events," sophomore Kiah Pandey said. "LD (Lincoln-Douglas), public forum and policy are the three main forms of traditional debate. In speech, there's persuasive, extemporaneous and informative among others. Congress is a competitive event that is a mix of speech and debate. There are also independent events like humorous and dramatic interpretation which is sort of like acting a monologue."
This year, the program made a lot of new changes including two new teachers, Reagan Varnell and Sarah Caban. Varnell previously taught in Frisco ISD at Clark Middle School. This is her first year teaching speech and debate.
"Changes have been made to, of course, the debate room," junior Romi Kahana said. "We used to work out of the room right across from the old CAT room, but now we work out of Mrs. Varnell's room in the English hall. We also have less tournaments on the schedule, 14 this year, but they're still pretty big names in the debate circuit."
Caban teaches the novice students while Varnell teaches the varsity. They separated the class in order to give them a taste of the 15 plus events offered through speech and debate. Varnell and Caban want to ensure the novice students have the opportunity to sample every event before picking a specific event to participate in at the varsity level.
"One thing that's different this year is that novice and varsity students are separated, opposed to being in the same class like prior years," Varnell said. "We value close collaboration with the novice and varsity students since that is the best way they can learn, prepping together. Students attend after school practices, or we merge our varsity class with Mrs. Caban's novice class, so they can work together, get tips and critique one another's work."
Despite the changes, the routine of the classroom hasn't changed. The students' events decide what a typical day looks like.
"A normal day in class sometimes depends on if we have a tournament coming up or not, but we usually prepare for our individual events," Pandey said. "Speech and debate has a bunch of different types of speech and debate, and we all prepare for the one we do. This can look like researching certain topics to debate about or preparing and memorizing your speech."
Last year, David Wise and Paari Palani were the number one freshman team. They beat three records at UIL, nationals and at the UT tournament. This weekend, they placed third overall out of 23 teams in their event. Pandey and her partner, Dhriti Pai, made it to the quarter finals in the public forum category.
"I mean purely off records we went the furthest in nationals out of any team in Lovejoy history, and at UIL, we got third in our district losing only to juniors or seniors, one being our senior team," sophomore David Wise said. "Paari and I compete in the policy debate category which involves the proposal of a plan by the affirmative team to enact a policy, while the negative team offers reasons to reject that proposal."
Varnell hopes to continue the success of the program by incorporating her own experience. Her goal is to build a successful classroom in which the students can develop.
"While I don't have prior speech and debate experience, public speaking and learning are both areas I think I thrive in," Varnell said. "Coming into a class and building a curriculum from the ground up is what I received my Masters in (Curriculum & Instruction), so being a part of something completely new has allowed me to practice those skills I love so much. I've thoroughly enjoyed it and can only hope the kids will benefit from it all."
Leave a Comment
About the Contributor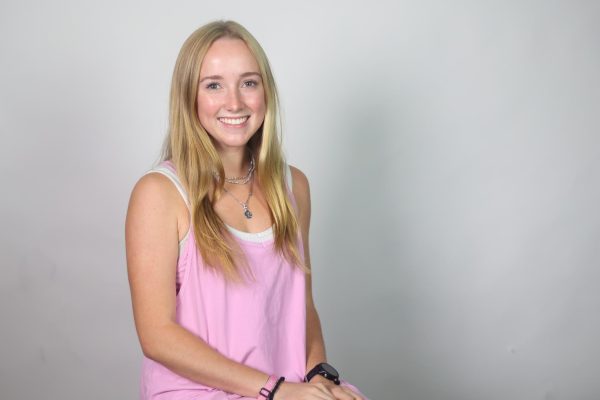 Campbell Lester, Editor-In-Chief
Junior year is here, and Campbell Lester still isn't sure whether she is ready or not. Nevertheless, she is beyond excited to enter her third year on...