Basketball teams hold superbowl fundraiser
The boys and girls basketball teams held a car parade fundraiser for Cornerstone Ranch on Feb. 7.
"It's important to find alternative ways to serve right now," mom and parade organizer Stephanie McCaffity said. "Giving back always feels good."
In previous years, the basketball teams would have dinner with the Cornerstone Ranchers on the day of the Super Bowl.  The basketball teams opted for a parade instead of having dinner because of quarantine guidelines.
"We made super bowl signs that we are going to hold out of our cars as we drive past the Cornerstone Ranch," varsity girls basketball player Kendall Dodson said. "We want them to get excited about the super bowl, and maybe the signs will help to do just that."
After the parade, Cornerstone Ranch hosted a private Super Bowl party. 
"The ranchers will all be in a hayride wagon to watch the parade," McCaffity said. "After the parade, the teams will leave everything the ranchers need for a great Super Bowl party. The boys will leave appetizers and party decorations. The girls will leave drinks and desserts."
Cornerstone Ranch received a total of $8,043.41 from the basketball booster clubs this year. The basketball team donates 10 percent of the proceeds from their booster club fundraisers to different charities and people in the community.
"We started with the V Foundation, and then we've donated to different staff members in need," head boys basketball coach Kyle Herrema said. "The last several years, we've partnered with Cornerstone. I suspect, over the last 15 years, we've probably donated over $75,000 to different charities within our community."
The boys and girls basketball teams have been donating to Cornerstone ranch for the past few years. 
"About 10 percent of our money goes back to Cornerstone Ranch," Herrema said. "I think it's just such an incredible facility and what they're doing for those young adults is incredible."
Leave a Comment
About the Writer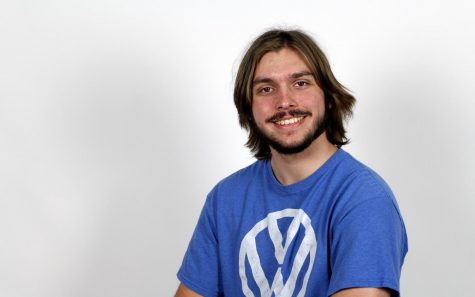 Mathias Alling, LJP Staff
Junior Mathias Alling is entering his third year on The Red Ledger as a section editor. He can often be found riding his bike at six in the morning, at...