School to administer pre-paid SAT
A paid-for SAT exam will be provided to all juniors Wednesday, March 4 by the school under House Bill 3. Students take the test during the school day with no alternate dates for those who do not attend.
"It is really nice in the way that I don't have to worry about paying for it or traveling to another school to take the SAT on a day that fits in my schedule," junior Catherine O'Brien said. "Doing it at the school is convenient but also nice because it doesn't conflict with any outside activities."
Districts across Texas are providing the exam. The house bill provides funds needed to pay for one exam per junior. 
"I think it's going to have a huge impact," lead counselor Mary Cabrera said. "You already have so many costs associated with college admission like application fees and stuff that goes into it, and this is one less thing you have to worry about."
A normal exam will be provided and can count for college admissions. The exam will start at 8 a.m. and end around 12 to 12:30 p.m. Juniors will have lunch and return to classes by 1 p.m. 
"Other than being out of their normal classes and having to arrive earlier to school, it should have minimal impact," assistant principal Bruce Coachman said. "It is hoped that with familiar surroundings, students will be more comfortable and perform well."
The during-school setup reduces schedule conflicts to create a convenient opportunity for students, according to Cabrera. 
"For Lovejoy, we have such a college-going culture that it's helping students get one more chance to take an SAT exam," Cabrera said, "and hopefully it's more convenient than having to schedule your Saturday."
Leave a Comment
About the Writer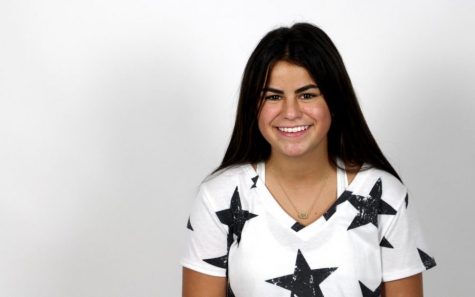 Carlee George, Staff Writer
Chloe Smith is a freshman this year at Lovejoy High School and is embarking on her first year as a staff member on LJP. She has been interested in film...