District hires first Executive Director of Communications
Laurie Vondersaar started as the district's first ever Executive Director of Communications at the end of the first semester. Her role entails communications with district staff, students and community. 
"My role as Executive Director of Communications is to serve as a liaison between the school district and community, providing information upon public requests and facilitating effective internal and external communication with school staff, students, parents and community members," Vondersaar said.
Currently, the district is in the middle of a strategic planning process called Living Lovejoy 2025. Vondersaar is facilitating the process with a third party company by setting up meetings and making sure the district is accurately represented.
"Right now, my role is coordinating meetings and helping to ensure we have adequate representation across various groups of parents, teachers, staff, etc for each of the meetings," Vondersaar said. "Long term, my role will be to ensure we have the necessary meetings in place for us to continue to monitor the strategic plan and report out on our progress."
Some other roles that Vondersaar took on with her new position include, public information/open records requests, social media, and marketing and branding.
"I think that [district] communications can be improved by using platforms such as classroom or remind that are more accessible for students," freshman Eleanor Koehn said. "I am hopeful that the new director of communications will help to improve communications."
Vondersaar grew up in North Texas and knew that she wanted to eventually work in the district. When the opportunity opened up, she was ready to move back from Austin.
"As our family looked to move back to the Dallas area, I kept a close eye on openings in Lovejoy ISD," Vondersaar said. "I had the honor of working with Dr. Goddard several years ago in Prosper ISD, and his passion and heart for students, teachers and the community are genuinely unmatched anywhere in the state."
Vondersaar hopes to be able to share stories of the district with those throughout the community. She will also be working as the Lovejoy representative for the Education Development Center and Chamber of Commerce.
"I noticed that I got an email from the communications department about a survey," freshman Hannah Wyrick said. "I only opened it because it wasn't from Google Classroom. I think that it (the new position) might improve communications throughout the district." 
Leave a Comment
About the Contributor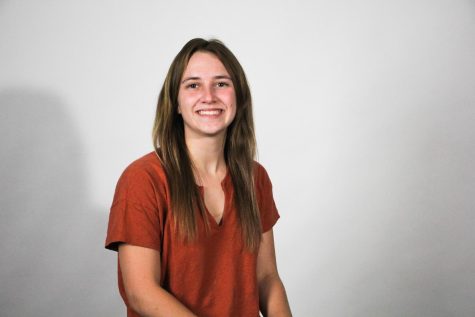 Audrey McCaffity, Section Editor
Beginning her fourth and final year on staff, Audrey McCaffity is more than excited to take on the role of Community Editor. The past four years have been...