Oh hail no
Community suffers damage from spring storm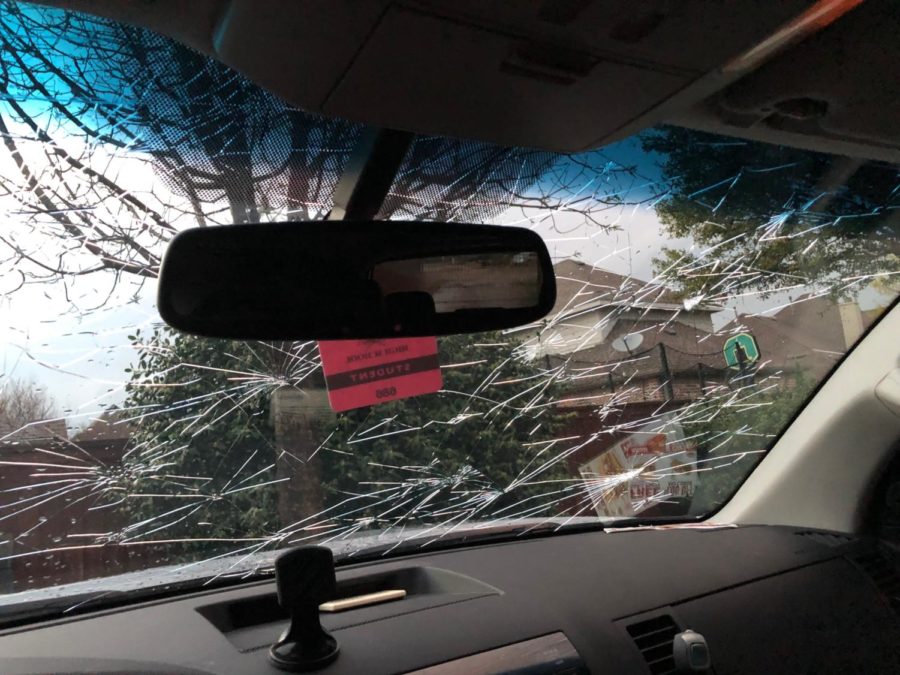 A severe hailstorm hit the communities of Fairview, Allen and Lucas on Sunday, March 24, bringing quarter-sized hail and damage all across Collin county. Forecasters first thought this storm would bring heavy showers and thunder. However, as the dark clouds rolled in, hail did too and spiraled into a heavy ice shower.
"We literally went into the car and drove all the way to Richardson to outrun the storm," sophomore Zowie Thornberg said. "It took like 30 minutes, and eventually we found a parking garage just to chill under."
Some were unable to escape the hail, and their cars remained exposed throughout the storm.
"I was at work at Lifetime Fitness," junior Grant Fraser said. "We had no idea the hail was coming. When we looked out at our cars my sunroof was completely shattered."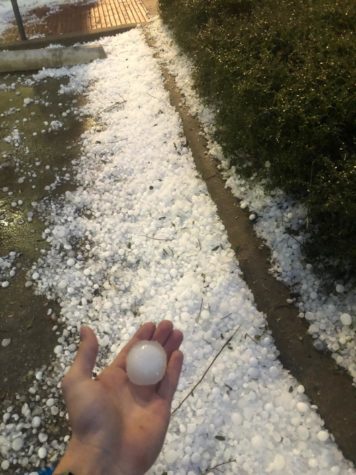 Hail damaged roofs, lawns, windows and even interiors. Cottonwood Creek Church suffered serious roof damage to their Allen campus, which led to rain flowing into the building.
"We're really good friends with the pastors," senior Lizzie Weichel said, "They called us Sunday night and let us know what was going on. They were closed that night trying to figure everything out."
When junior Andrew Khalil began to lose control on the highway, he took shelter at a RaceTrac gas station where he attempted to fit under the roof with several other cars seeking to avoid damage. The majority of the exterior of his 2013 Toyota Sequoia suffered hail damage.
"I couldn't do anything because there were cars surrounding me," Khalil said. "Eventually the hail picked up and started to crack the windshield. I couldn't see anything around me or hear anything either. The whole windshield needs to be repaired."
About the Contributor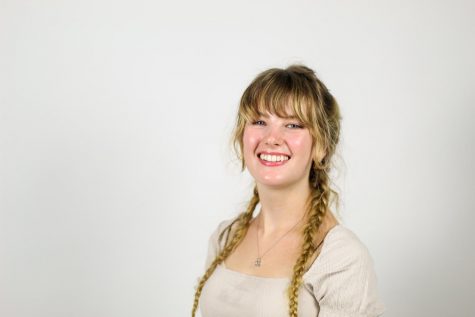 Joeley Hedgcoxe, Staff Writer
Back in the journalism swing with new ambitions, sophomore Joeley Hedgcoxe is hitting The Red Ledger again as a photographer, going with God's calling...