Convention center and Delta Hotel opens in Watters Creek
After years of preparation, the newest convention center in Allen, the Watters Creek Convention Center, and Delta Hotels by Marriott in Allen opened Jan. 15.
The center and hotel are located on the corner of U.S. 75 and Bethany Drive close to a variety of other offerings.
"It is located steps away from the mixed-use Watters Creek at Montgomery Farms, allowing visitors to enjoy convenient access to a variety of high-end shopping and dining options," said Erin Coulter, the senior marketing specialist for the Allen Convention & Visitors Bureau.
Some of the offerings in the area are a pool courtyard, a 1,000 space parking garage, and new restaurants.
"In addition to the hotel rooms and meeting space, the venue is also home to Chef Stephan Pyles' Stampede 66," Coulter said. "The hotel also includes Pyles' Canyon Bar and Provisions 66."
According to Coulter, preparations for the restaurants, pool and parking garage began four to five years ago and building the convention center and hotel took two years to complete.
With the help of $91 million from the Allen Economic Development Corporation, the City of Allen and the Allen Community Development Corporation, the project was finally finished.
"The new convention center and hotel will provide the City of Allen with the capability to host larger meetings, sporting events, trade shows and conferences, generating revenue and tax dollars that benefit our community," said Karen Cromwell, Director of the Allen Convention & Visitors Bureau.
The 300 room hotel and the convention center with 90,000 square feet of meeting space will also help to develop tourism in Allen.
"This convention center is truly a unique asset for North Texas," Allen Mayor Stephen Terrell said. "The sheer size of the convention space opens the door for significant conferences and propels Allen to a whole new level as a destination city for business and tourism."
Leave a Comment
About the Writer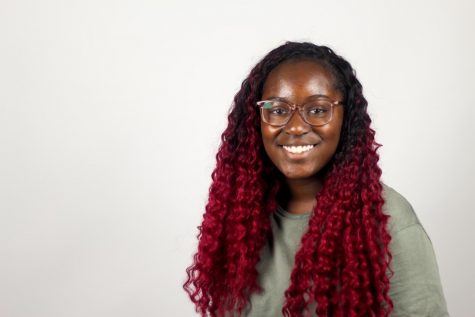 Suvwe Kokoricha, Staff Writer
Senior Suvwe Kokoricha was once the jack of all trades and master of none. She tried everything from soccer to painting lessons to spelling bees (you can...