Ted Cruz visits Fairview
Ted Cruz visited Noah's in Fairview Sunday evening for the 47th rally of his bus tour in the last six weeks. He is running for re-election into the U.S. Senate against Democratic Rep. Beto O'Rourke from El Paso. The election concludes Tuesday.
"Ted Cruz," "back the blue," and "build the wall" were a few of the chants the overflow crowd shouted throughout the rally.
Collin County had the greatest percentage voting turnout among the state's largest counties from early voting. He encouraged the crowd to remind more Republicans to go vote Tuesday.
"I thought it was great," Lovejoy parent Dawn Brucher said. "I enjoyed hearing about how Texas has been thriving over the last two years. There is so much at stake at this election, and I was happy to hear about Ted Cruz's vision for our state and nation."
Nobody attended as protesters. Pre-registration was required to attend. Police officers monitored as attendees signed in and surrounded the room during the event.
At the rally, Cruz explained that three main issues were on the line for Tuesday's election: jobs, freedom and security. He explained that unemployment is the lowest it's ever been for Texas.
"Who in their right mind would want to screw it all up?" he asked the crowd.
Cruz ended his speech on a note of unification among parties.
"Come join us," he told any Democrats in the crowd. "We welcome you with open arms. Let's stand together in unity."
Leave a Comment
About the Contributor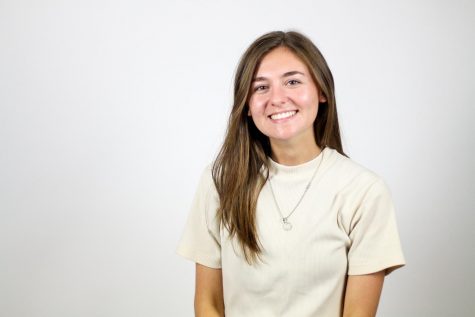 Lily Hager, Editor-In-Chief
With the coming of her fourth and final year of high school, Lily Hager eagerly awaits the senior perks that accompany all who suffer from "senioritis"–including...