Teeing up to fight multiple sclerosis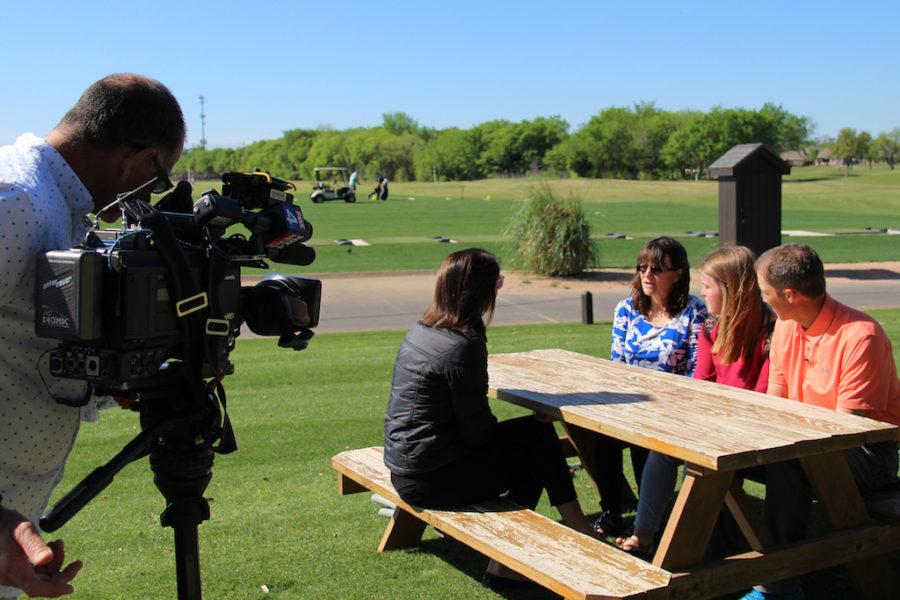 After experiencing tingling and numbness in her feet along with blurry vision in November of 2003, Lovejoy mother Trish Roulette became worried.
And she was not alone.
Similar to Trish, golf coach Kevin Johnson experienced numbness in his left arm and leg that was originally thought to be a pinched nerve. But, when it spread to the left side of his face, he knew it was more serious than that.
After Johnson's and Trish's symptoms began, they were put through tests and brought to their diagnosis of Multiple Sclerosis, or MS. Trish's side effects of MS include lesions on her spinal cord that affect her ability to walk.
"My MS was quiet until 2012 when it showed its ugly head and attacked in a big way," Trish said. "I used to be very active, but now I have to pace myself to make it to the end of the day. Fatigue and heat play a huge roll in my MS. Summertime is very difficult for me. MS is slowly taking my ability to walk away."
Trish's daughter, junior Savanna Roulette, has seen first hand how MS affects the people she cares about. In order to take a stand against the disease, Savanna has created a charity golf tournament as her senior project, with the money going to research for MS. She plans to raise $77,000 through sponsors, and she has currently raised $58,950.
"I started golfing right before my freshman year," Savanna said. "I started playing because my dad and brother played and I wanted to be able to play with them. How the $77,000 goal came up was I told my parents I wanted to raise $10,000, then my dad told me he thought I was putting a limit on what God could do. So [my dad] challenged me to pray about it, and I felt like that was what God was telling me."
"
How the $77,000 goal came up was I told my parents I wanted to raise $10,000, then my dad told me he thought I was putting a limit on what God could do"
— Junior Savanna Roulette
Johnson said he "was very honored and humbled to know that she would include" him in her event.
"First year charity events do a good job if they break even," Johnson said. "It's great if they make a couple of thousand dollars. But to do what she has done is unimaginable. It is truly remarkable and a testament to her hard work and resiliency."
Johnson's side effects are a little different from Trish's. He suffers from the lesions, but they cause numbness and loss of coordination on his left side. When it gets cold outside, his legs feel heavy and similar to Trish he gets tired easily. However, Johnson does not let the disease control him and lives by the saying, "I have MS, but MS does not have me."
"I try not to let [my MS] affect the way that I live," Johnson said. "I'm still going to give the ones I love everything that I have. I may get tired or I may not be able to do some of the athletic things, like play golf at the same level, the way I used to. But I don't let it affect my attitude or my outlook on life. They originally thought that I may have had a brain tumor, so things could have been a lot worse."
Besides golfing, there will also be lunch, raffles, silent auctions, and a few guest speakers at the event.
"
I have MS, but MS does not have me"
— Golf coach Kevin Johnson
"We are excited to have Marty Turco from the Dallas Stars join us," Savanna said. "There will be an alumni team put together. We are also hopeful that Jamie Benn will come as long as his hockey schedule doesn't interfere with the tournament."
Savanna's tournament will be held at WestRidge Golf Course on Sept. 21, with registration starting at 7 a.m. and a shotgun start at 8 a.m. The maximum capacity for the tournament is 120 and is filling up quickly.
"I wanted to do this to say thank you to my mom and Kevin for everything they have done for me," Savanna said. "They have both impacted my life so much. This tournament has taught me to go out and work hard to get what I want. This project definitely hasn't been easy. I have probably put in 200 hours already and there are many times I think that I can't pull it off but I have learned to be patient. My family and Kevin's family [have] also helped me achieve all this and more than I could've ever imagined."
About the Writer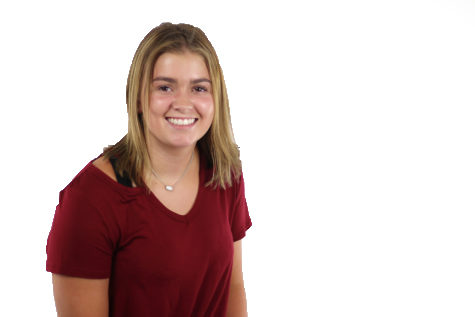 Katie Felton, TRL Reporter
Senior Katie Felton, a four year Red Ledger staffer who suffers from severe senioritis, cannot wait to be done with high school. But, since she is stuck...