Faces of the Fair: Victor Ramirez
Vendor fights monotony of 17-hour days, job stigma to make up for past mistakes
Victor Ramirez is not thinking about the hours.
He is slouched on a concrete ledge near his stuffed animal stand, earbuds in, cap pulled over his eyes, waiting for customers. With every echo of Big Tex's greetings and every disinterested visitor that passes, he finds ways to drown out the 17 hours he'll work each of the 24 days the State Fair of Texas is open.
"I always hope it's busy," he says, "because the time passes faster."
He is here because last year in West Palm Beach, Florida, he went to a party and drank like the world was ending. He attempted to drive home, crashed his brand-new BMW into another car and ran.
A DUI is one way to lose $12,000 and a license. Or a job, if you drive an appliance delivery truck like Victor.
"Do I regret it?" he says. "Oh, 100 percent."
Now, Victor travels the country working at concerts and fairs with a group of people from across the nation, including his long-time work partner, and their boss. He leaves his girlfriend, siblings, and middle-class "loving parents," who took the news of his new job with disappointment. "You're a carnie now," they say, assuming stereotypically that his new job makes him a drug addict too. But that's not Victor.
"I'm not a drug addict," he says defensively. "I'm not one of those people. I'm hustlin'. I'm just trying to make money."
His schedule, working every day, two-to-three months at a time, and his "hard-working" but "crazy-lady" boss are less than ideal, but so is leaving his family and friends in Florida.
"I miss a lot of things back home…" he says, pausing as bubbles from the small machine in front of his stand blow by. "But it's good money."
That's why Victor works the stand for 17-hour shifts, day-in, day-out.
"The sight-seeing and meeting new people is cool and all, but I'm here for the money," Victor says.
The DUI restrictions end in June, but if his boss continues to give bonuses, quadrupling his old pay, he might not be returning home after all.
"This could be like a blessing in disguise," Victor says. "I am making more money, I am meeting new people, I am seeing new places. I do want to get out of Florida, so maybe I end up moving to here or Ohio or all the places I've been to."
Since the end to his long, fair-working days is unclear, he keeps reminding himself of paychecks, his few days off, and the sights yet to be seen.
"When I get back home, and I know that I bust my a**, and I can finally relax," Victor says. "It's a really tough job. It's not just blowing bubbles and stuff like that, you know what I mean? It's a lot. I gotta tell you, at the end of it, it's all worth it."
View Comments(1)
About the Writer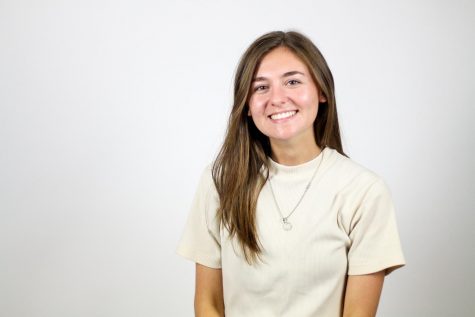 Lily Hager, Editor-In-Chief
With the coming of her fourth and final year of high school, Lily Hager eagerly awaits the senior perks that accompany all who suffer from "senioritis"–including...