Good morning surprise
News reporters surprise visit robotics teacher to award him as Teacher of the Month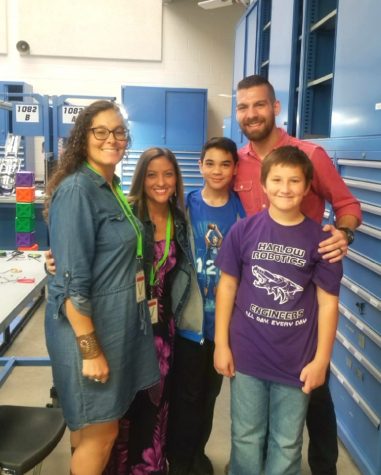 Reporters from "Good Morning Texas" on WFAA channel eight news came into the school's Robotics Lab with a surprise during third period on Tuesday, Oct. 22. The segment will air on "Good Morning Texas" on Friday, Oct. 25 on WFAA channel eight news.
Walking in with two of robotics teacher Josh Strickland's former students from Anna ISD, Good Morning Texas (GMT)  reporters informed Strickland that he has been recognized as GMT and CareNow's Teacher of the Month for October.
When asked why Joanne French, the parent of one of Strickland's former students, nominated Strickland for Teacher of the Month, she said, "He teaches by example. He teaches our kids kindness, respect, things like that, and he lives by that. He does it without expecting anything in return, but we certainly think he deserves it. We're so proud of him."
Strickland had known French as the parent of one of his robotics students at Anna ISD last year. Working at Harlow Elementary School in Anna ISD, Strickland wanted to create a robotics team at the elementary school level. He applied for a grant and was awarded about $1500 which was enough for two Lego EV3 Kits and two expansion kits.
"With two robotics kits, I knew I wanted to have the competitive teams," Strickland said, "but I also wanted to have a club."
Utilizing those kinds of pieces, and using the challenges created by an organization named "Future Engineers" which holds K-12 competitions, Strickland started the first Robotics Club at the elementary school level in Anna ISD. It was this experience that led to his nomination and winning the award. 
"I was so confused and had no idea what was going on," sophomore Brady Greeno said. "Even after the news reporter talked about what was happening, I was still shocked."
Just as Strickland was unaware that he won Teacher of the Month, he was also surprised to see two of his former robotics students that day, Josiah Harkless and Jude French, whose mother nominated Strickland. 
"I was so shocked to see them walk through that door," Strickland said. "I had no idea, I can't believe I didn't start crying."
Leave a Comment
About the Contributor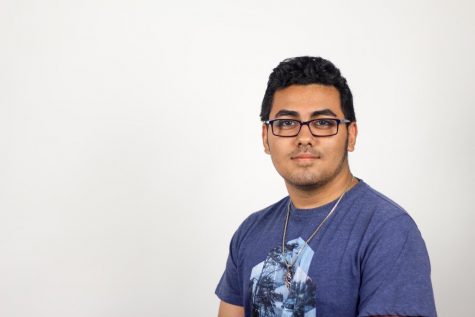 Daniel Khalil, Staff Writer
Sophomore Daniel Khalil is in his first year on the Red Ledger Staff, fifth year in band, and he is part of the LHS front ensemble. His hobbies include...