Faces of the Fair: Troy Adams
The top of the lung screams echo from the swaying pirate ship behind Troy Adams's frozen chocolate covered banana and double lemon chill fruit ice stand.Troy can deal with the screams, but it's the announcer over the mic that gets to him. 
"That was cool the first day, after that I'm good," he said. 
Every day of the fair, Troy keeps busy in the Midway selling his frozen treats; however, on Oct. 11, he's sold out. The mix of the Cotton Bowl Longhorn and Sooner game aftermath two days earlier ate up his supply, along with the power outage in Dallas the chills he had left were recovering from their liquified state. He was supposed to receive a new supply at 1 p.m. It's now almost 3. 
"I'm sorry, this ones out of order," he said, a total of 10 times in eight minutes.
He found himself at the stand in his State Fair of Texas T-shirt after his friend who helps make the fair happen pulled him from his snug couch.
"I originally agreed to do bartending," he said. "That's what I was supposed to do. Then I got put here."
Troy is a carpenter, has been for seven years. He created his own business, Craft Doors USA, from his garage in Mansfield. 
"We built doors [and] shipped our parts," he said. 
After COVID-19, he lost his business, sending him back to square one.
"Can't buy wood," he said. "Well, you can now. We bought wood from around here, but it tripled in price. Then it wasn't near the quality. I had five guys."
Troy now does small woodworking jobs out of his garage, creating garage doors, interior doors, barn doors and other types of doors.
"I like to toot my own horn," he said. "I like doing this stuff [woodworking]. I love doors."
It was Troy's first time working the fair, and his wallet got stolen during the rush after the Longhorn and Sooner game.  
"I'm still not happy about that [getting his wallet stolen]," he said. "I keep the iPad and everything up there now and not in the wagon."
Troy didn't know what he was going to do when his time at the stand ended, but while he's selling frozen treats, he keeps up with the clothing trends.
"The part for me that's fun is watching the people and seeing, I don't know how they're dressing now, seeing what shoes people wear now and what t-shirts are cool now," Troy said. "I didn't realize that chains we're still such a big thing. I see so many chains."
He has been working at the fair from opening day from 9 a.m. to 11:30 p.m., and since he hasn't had any product to sell, he spends most of his time sitting.
"You will appreciate every moment now and not be frustrated because I have nothing to do," he said. "I will appreciate being able to get stuff done."
Leave a Comment
About the Contributors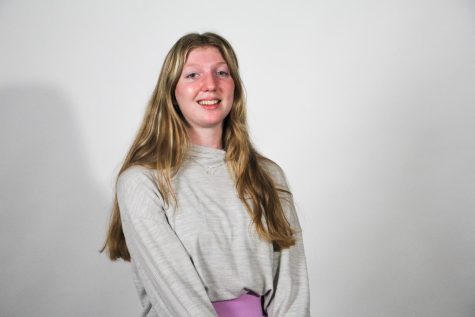 Calla Patino, Editor-In-Chief
Strolling into her third year on staff, senior Calla Patino is ecstatic to be back in the newsroom as an Editor-In-Chief, leaving her summer days of folding...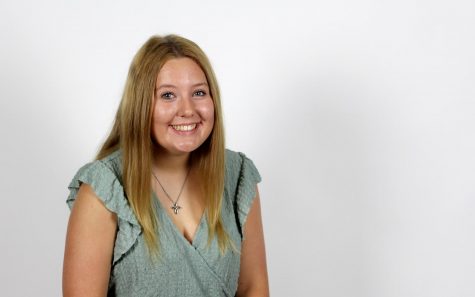 Olivia Lauter, Section Editor
Heading into her fourth and final year in TRL, senior Olivia Lauter could not be more thrilled to soak up every last minute of shooting sports, events...