Column: I didn't know…
Learning from the loss of a friend
It was a late Sunday night and the only thing keeping me from falling asleep was my homework, which was unsurprisingly unfinished.
My parents were watching some dramatic TV show downstairs that I couldn't hear very well aside from whispers telling me to procrastinate, but that was probably just my head. It couldn't have been more normal unless the Cowboys lost again which…yes, 13-12 to the Seahawks even with Dez Bryant back from injury. What a surprise, another boring night.
I didn't know.
As I trudged through my seemingly endless world history textbook and questioned why the goods traded on the Indian Ocean were necessary knowledge, my mother called for me to come downstairs. As I made a mental checklist of things she could have found out and prepared my defense, I went downstairs and saw a small look of fear in my mother's eyes.
The school had sent out an email about a student at my high school who had taken his own life. They didn't say his name for respect of his family and friends. It shocked me somewhat, but there were so many people in this school, I probably didn't know him or her.
I didn't know.
I figured I would find out tomorrow at school.
I selfishly didn't give any thought to it. I doubted it was someone I talked with, knew, or even seen in the halls. It wasn't getting any earlier and the homework wasn't complete, but the Silk Road couldn't hold my wavering attention and I drifted to my computer to check Twitter. There were already tweets from people at my school expressing condolences and prayers for the friends and family they didn't know. Their generosity and gratitude was surprising as they didn't even know who had taken their life. I clicked to show new tweets and froze.
There was my friend's picture, with text below reading "Rest In Peace."
The night before I had watched some gangster movie.
Near the end, a character is gunned down by a rival gang. The deceased's brother drives the body in silence and without emotion. The deceased's wife screams in anguish at the sight of her bullet-ridden husband and tries find life in him, convinced he wasn't dead. His mother cries in horror before turning to the brother and curses him for the death, punching and kicking him. Later the brother kills the gangsters for retribution, still emotionless.
At 15 years old, I never thought I would relate to their feelings so early in my life.
I didn't know.
It was sort of like a cartoon. Like when Jerry jukes Tom, who runs off the cliff and stays in the air for a second before crying out as he falls.
But I didn't fall, just stayed up in the air. The ground under my feet was taken from me. I felt all the emotions from the movie at once. Shock, anger, pain, confusion, and sadness.
I stayed in this state, in the air, for what seemed like hours, staring at my friend's photo until my screensaver came on, snapping me out of my trance. Then…
Nothing.
I didn't feel anymore which didn't make sense. My friend had just killed himself. I lost someone close to me and felt as if nothing happened, business as usual. The person who sat with me in class and enjoyed each other's silence, made jokes about his swim coach, and who I chased around the room for a pack of gum.
Shouldn't I be depressed? Shouldn't I be crying out in anger? I should at least feel something.
Anything.
I didn't know.
I returned to homework, but my mind was not where it was supposed to be. It was settling in on me that I wouldn't see him ever again.
Like he just moved away. But he didn't pack his house and drive in a U-Haul to another state because his father had a new job. He took his life because he was depressed.
And I didn't know why. There was just too much unknown to me. What were his reasons? How did his parents find out? What did they feel? What did they ever do to deserve the worst thing a family could experience? But above all else, what happens now?
I didn't know.
Shouldn't it be like what happens in books and movies?
Someone dies and the deceased's close friend becomes depressed. A friend finds him in a dark bar at the bottom of a whiskey bottle. The friend says all the right things about coping and gives him motivation to move on. Suddenly it's all sunshine and rainbows. He realizes who cared for him when he was sad, especially the cute secretary that he used to ignore but will now marry.
That's what happens right? A happy ending?
I didn't know.
It ate at me at night.
That I didn't remember the last time I talked to him. That I didn't know what was going on and wasn't paying attention when he missed class. That I didn't notice how little he smiled when he didn't have his friends around him. That I didn't notice that maybe his negative personality wasn't normal and instead was the effect of depression. That I wasn't there for him when he really needed me.
But then I realized.
I didn't know.
And that was the answer. The silver lining I so desperately tried to find.
I didn't know what my Sunday night would turn out to be. I didn't know I would relate to true loss and pain at my age. I didn't know what you really felt after a death.
I didn't know the reasons why my friend took his life nor what was going on in his head the days or weeks or months before. I didn't know to give him my attention when he was alone or try to make him smile when he wasn't. I didn't know he was depressed and contemplating suicide.
But now I know.
I know a friend of mine had just left this world on his own accord. I know how I coped with the loss and pain. I know the perspective I gained about the things and people who really matter to me.
I know that I may never know the reasons why my friend took his own life, and I know I am not entitled to them. I know now that I pay too much attention to my own petty problems instead of the important problems of those around me. I know I didn't see the signs of my friend's depression.
I know.
It's why bad things happen.
So you can know.
Know how to cope with death as it's a big part of life and won't always come with answers. Know to be grateful for the ones still on earth and to let them know you care.
But above all, know to love.
Know to love when there's every reason not to love, because that's when it's most important.
Rest in peace my friend.
I wish you could see those who cared even when you thought they didn't, and see the pain they are in so you could reverse what you did, but I know that's not how things work.
I hope you're in a better place now. I encourage my fellow students to help those who are mourning and give some thought to others you know.
But please, above all else, learn the lesson presented before you. Learn to know the signs of depression and how to help those suffering from depression or any other mental illness.
We could all use a little love.
View Comments (7)
About the Writer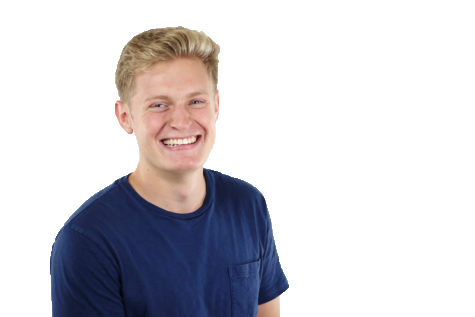 Nick Smith, TRL Editor-in-Chief
Nick Smith is a senior and has held a US citizenship for 17 years, but is still confused as to why he still doesn't qualify for senior citizen discounts....