Volleyball look to keep playoff train rolling
Despite injury blues and Déjà vu, the team looks to find success in back to back games.
With a set sweep over Frisco Reedy (24-12) on Tuesday, the volleyball team (40-7) advances to the regional semi-finals to face Lake Ridge (36-14) at 5 p.m. this afternoon at Berkner High School in Richardson. Head coach Jason Nicholson said the girls will face some talented athletes committed to NCAA Division 1 schools tonight and need to pressure their younger players to open up opportunities.
"They have some phenomenal athletes and we are going to have to play some clean volleyball," Nicholson said. "I'm expecting a lot of energy from them as they are a younger program similar to Frisco Reedy and this is the farthest they have ever gotten in playoffs so it seems the school is excited for them. Hopefully our crowd, as it is annually, will be a big piece for us and can build our confidence to get the result we want."
Junior middle blocker Capri Davis, committed to Nebraska (the number one ranked volleyball program according to NCAA) with 314 kills and a .371 hit percentage according to MaxPreps, and senior middle blocker Markenzie Benoit, committed to Tulane with 277 kills, are players to look out for on the Lake Ridge squad along with senior outside hitter Josannah Vazquez who has 379 kills on the season.
While Nicholson said the girls played close to their best, the set sweep at the state tournament venue didn't come without a price as senior captain Bailey Downing, who has the team's second highest hit percentage at .383, went down in the second set. The injury to her outside ankle was eerily similar to her injury on the same court at the same point in the playoffs last season.
"I went up to block and the girl on the other side came under the net and I landed on her foot, the exact situation to what happened last year," Downing said. "The good news is that my ankle is not as bad as it was; it's torn but healing fast with the rehab at Airrosti I've been doing and the plan is to have me ready by the state final. It's obviously really defeating for me because I want to play and help the team in my senior year, but I've already made a lot of healing progress so I hope that I will be able to finish the season."
Nicholson said the team's depth has prepared them for this situation and believes Downing will be back on the court soon even if she's not 100 percent. Compared to last year's situation, senior opposite hitter Paige Becker said the players aren't as worried about the effect of Downing's injury.
"
It's obviously really defeating for me because I want to play and help the team in my senior year, but I've already made a lot of healing progress so I hope that I will be able to finish the season
— Bailey Downing
"This time, we are much more calm because it's not as bad as it was previously," Becker said. "Last season we still made it to the state finals even with her on the sidelines, and I think we have a stronger and better-connected team as well."
With a win over Lake Ridge, the girls would press on to the regional final at 2 p.m. on Saturday at the same location and compete against the winner of the 7 p.m. match between Frisco Wakeland (37-5) and Waxahachie (42-8). Wakeland lost in three sets to the Leopards in the regional final round last year.
Both teams bring plenty of talent and top college commitments with Waxahachie's sophomore outside hitter Audrey Nalls, who posts the most kills on the season, 601, out of class 5A according to SportsDayHS, and Wakeland's senior outside hitter Sydney Kleinman who is committed to second-ranked Minnesota and has 595 kills according to MaxPreps. Wakeland knocked out Prosper (40-8), ranked first in class 5A before playoffs by SportsDayHS's Greg Riddle, on Tuesday's regional quarterfinals match.
"Wakeland and Waxahachie have both been in this situation before and actually played each other in the same round last season with Wakeland pulling out the win in three sets so they both should be pretty hungry and more importantly are looking to take us out," Nicholson said. "It seems the game between them and Prosper was pretty good even though I know Prosper's setter wasn't at a hundred percent due to injury, but there was going to be some animosity if we faced either team, so there's no preferred winner. I would say out of that match, although I don't think Wakeland can bring a crowd like Prosper's that has been a thorn in our side so not having that could potentially be a big deal."
If they beat Lake Ridge, the volleyball team plans to stay in a hotel near Berkner High School to maintain the tournament mindset and keep focus on the next day's competition, Nicholson said.
"The 5:00 time slot helps as it allows us to watch the next game to scout a bit and we'll be staying in a hotel the night before as sometimes when you leave a facility you get relaxed, something we want to avoid with back-to-back games," Nicholson said. "We'll wake up Saturday morning to hit the gym and do some walk through but to be honest with you, and I tell the girls this all the time, it's more about outside of the net because if we do things we are capable of we are going to be tough to beat."
Leave a Comment
About the Contributors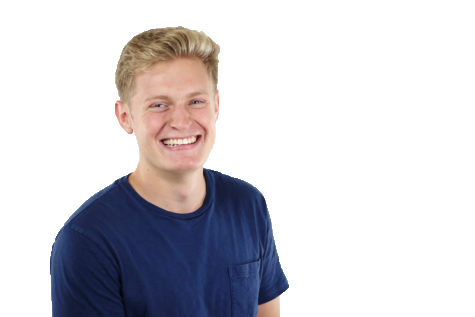 Nick Smith, TRL Editor-in-Chief
Nick Smith is a senior and has held a US citizenship for 17 years, but is still confused as to why he still doesn't qualify for senior citizen discounts....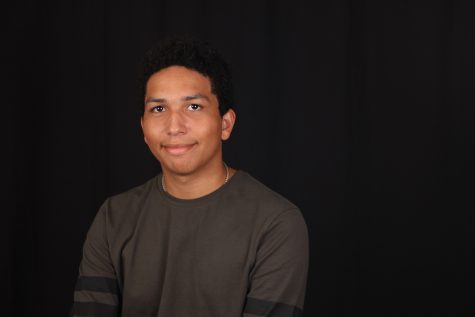 Carter Bryant, Staff Reporter
Carter Bryant is a senior who is a first year staff member of The Red Ledger. He joined because he wants to work as a photographer and cover stories students...