Volleyball team to face Frisco in second playoff round
After a three set sweep against Longview Pine Tree (22-15) on Tuesday in the bi-district round, the volleyball team (38-7) will face Frisco (28-14) tonight at 7 p.m. at McKinney High School for the area final, and head coach Jason Nicholson said he feels confident that the girls will be able to overpower the third seed out of district 13.
"Frisco has some kids that we are going to have to figure out how to stop plus we played them in the regional quarters last year and knocked them out so there's the revenge factor there," Nicholson said. "They have a girl that's going to Duke, an undersized outside hitter that flies around and can do a lot of things on the court, so she's really their biggest piece we have to figure out how to slow down and give us a chance to have some success."
Payton Schwantz, number one for Frisco, has 278 kills and a .442 hitting efficiency on the season according to MaxPreps and plays with seniors Lexie Smith and Bailey Downing on their club team, Texas Advantage.
"Payton is very experienced and aggressive when it comes to hitting," Downing said. "She plays all the way around for Frisco, so if we can get in her head early and stop her from scoring points we will be in good shape to win. I'm excited for the chance to play against her because it's always fun to see people from club volleyball, and it makes it more competitive."
The volleyball team met Pine Tree on Tuesday at Willis Point HS, an hour-and-a-half drive from the high school, and Nicholson said that he thinks the long drive contributed to the 15 errors made in set one.
"We were on the bus for around four hours and it's hard to get off the bus and play at the best of your ability when you've been sitting that long," junior Annabelle Archer said. "If we keep advancing, I don't think we'll have any other games, that I know of, where we have to travel that far so we shouldn't have that problem again."
Around the class 5A state championship bracket, Nicholson said there wasn't too many upsets in bi-district matches, though of the teams coming out of the girls' district, district 15, Wylie East (6-13) was the only to lose after putting up a four-set fight to district 16 champion Hallsville (28-9).
"Forney (34-6) won their match against Sulphur Springs (31-11) which shows a lot about district 15 and I think is a big step for Forney and a great win for them," Nicholson said. "Frisco Reedy won a tough match against the third place team from district 14 and my guess is if we advance we will have a quick turn around over the weekend to prepare for them."
Leave a Comment
About the Contributor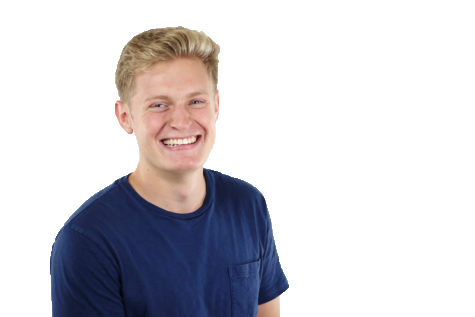 Nick Smith, TRL Editor-in-Chief
Nick Smith is a senior and has held a US citizenship for 17 years, but is still confused as to why he still doesn't qualify for senior citizen discounts....