Volleyball team faces young Reedy team for regional quarters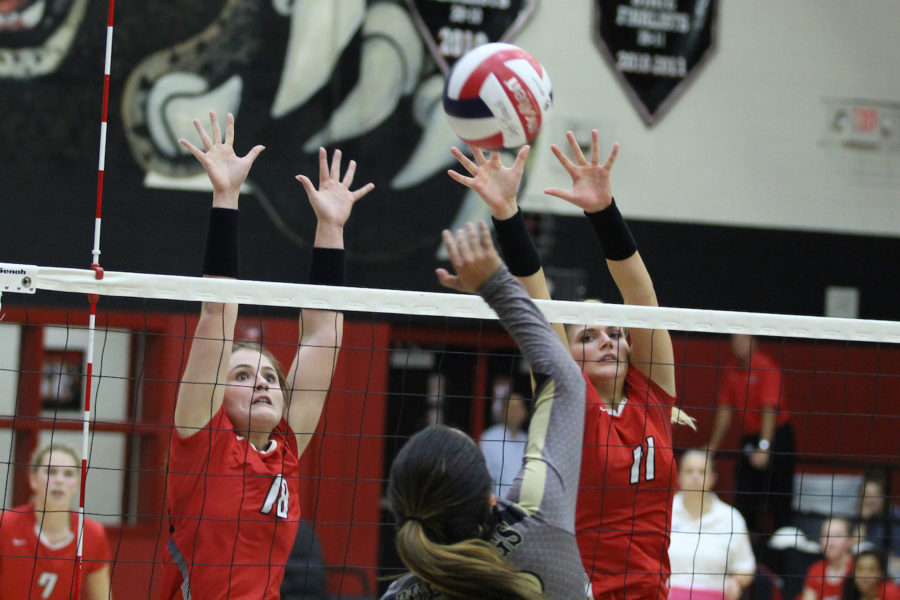 Following a 3-1 win over Frisco (28-15) last Friday, the volleyball team (39-7) enter tonight's 6 p.m. regional quarterfinals match at the Curtis Culwell Center versus Frisco Reedy (24-11) as area champions, but head coach Jason Nicholson said the girls will have to be prepared for the quick turnaround against a young and talented Lions squad.
"Reedy has a lot of young kids, which can be a good or bad thing as they're either going to come in loose and ready to play because they have nothing to lose as they're going to be back next year," Nicholson said. "Or they can come a lot a little nervous and overwhelmed by the environment at the Garland Special Events Center, somewhere we've had the opportunity to play at multiple times over the year which we can use to our benefit."
Nicholson said the Reedy team has plenty of talent to go around, including players committed to SMU and to play beach volleyball at LSU, but hopes the girls' experience will be the edge. With their a game last Friday, senior captain Callie Holden said the team had only two practices to prepare for tonight's match and watched film at home to research their opponent.
"I would say we are ready for tonight's match; we've run a lot of scouting reports on Reedy and utilized them in practices," Holden said. "They have two very good players that we have to worry about, but also plenty of weak areas we need to exploit in order to get points on the board and pull out the win."
Nicholson said the team faced a challenging opponent last Friday against Frisco, including outside hitter Payton Schwantz, who had 22 kills on the match according to MaxPreps.
"I don't think we played our A game but even when we don't we put up a fight," Nicholson said. "I thought Frisco was pretty good considering they were the third team coming out of that district and their outside hitter Payton was the real deal and a real thorn in our side the whole match, but hopefully we don't run into anymore players like her in the future. We know there's some things we have to work on to be better and make sure we are up to playoff speed."
With the win last Friday, the girls are the only district 15 team left in playoffs as Forney (34-7) fell in three sets to Frisco Wakeland (36-5) and Highland Park (26-8) fell in five sets to Prosper (40-7). Looking forward, with a win tonight the volleyball team will either face Lake Ridge (35-14) or Midlothian (18-16) on Friday.
"Lake Ridge is extremely athletic and I know one of their players is committed to Nebraska," Nicholson said. "Those two teams played each other in district play and split so there's no telling who is going to come out of that there. Hopefully we can get a look at one of them to determine who we will play on Friday if we beat Reedy."
About the Contributors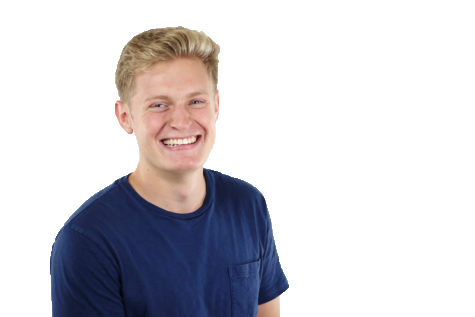 Nick Smith, TRL Editor-in-Chief
Nick Smith is a senior and has held a US citizenship for 17 years, but is still confused as to why he still doesn't qualify for senior citizen discounts....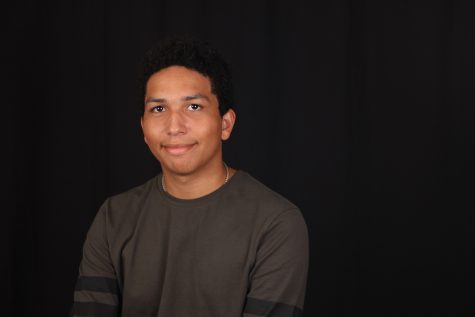 Carter Bryant, Staff Reporter
Carter Bryant is a senior who is a first year staff member of The Red Ledger. He joined because he wants to work as a photographer and cover stories students...