This past Friday, the boys and girls cross country team competed at the state meet in Round Rock. Both the girls and boys teams took home first place, with a strong win on each side.
"I couldn't be more proud and happier of our performance. It was a really special day to win both boys and girls. That's a rare thing to do. It feels great because that was our goal to win both this year," head boys coach Logan Kelly said.
Senior Nick Yarad and sophomores Caden Gary, Will Carlson, Joey Reid, Aaron Wimbish, Devin Muaina, and Henry Bennion competed on the boys side of the meet. They had an average time of 15:55, and the gap between the first and fifth runners was 38 seconds.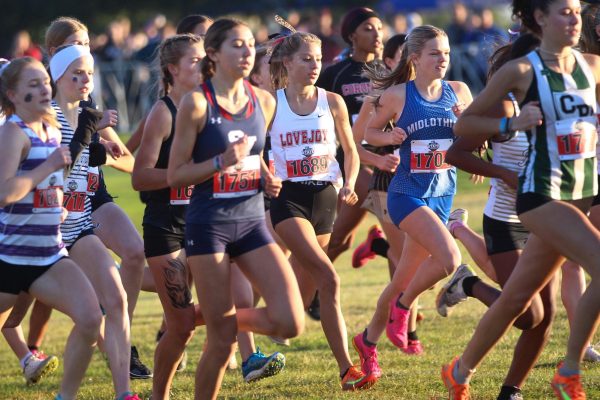 "I think that the team is looking stronger than ever. We have a lot of rising talent and a very competitive and motivated team, so it will be exciting to see who is in the top seven next year," senior Nick Yarad said.
On the girls side, seniors Sara Morefield, Peyton Benson, Kailey Littlefield, sophomores Camryn Benson, Bridget Bernal, Kaylee Martin and junior Campbell Lester ran. They had an average time of 18:21.
"I'm so happy with the team's performance. All of our hard work paid off and I'm so happy that I was able to share that moment with them," senior Sara Morefield said.
The team has had a successful season coming up to the state meet, with both sides of the team dominating in the regional meet.
"We have our eyes set on another state championship and potentially qualify[ing] for the national championships," junior Will Carlson said. "Everyone was super happy and excited that our training [had finally] paid off."
Throughout the cross country's season, both teams were putting in their best work in order to improve their times. With early morning workouts and late night runs, persistence was their strength in this race.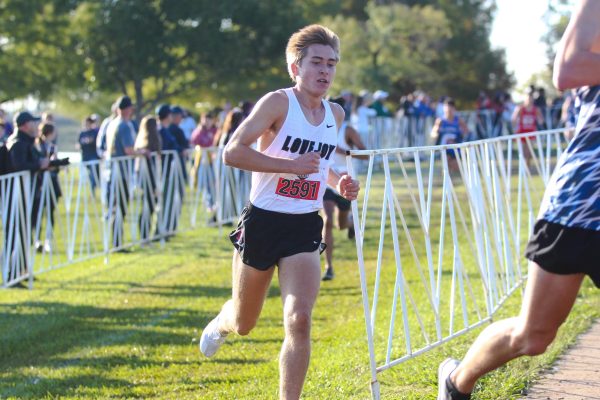 "I am so proud of the way this team competed. Winning a third straight title is very difficult because [we] had a lot of pressure," head girls coach Carly Littlefield said. "Trust, consistency, hard work, and performing well under pressure were definitely important in helping us win."
The runners for the boys team were very successful this year, with six of their seven runners placing in the top twenty, and the girls team had five of seven girls in the top twenty.
"Our team performed perfectly. We were all able to have a solid race and place high during the meet, which allowed us to bring home the gold medal," junior Will Carlson said.
For both teams, getting first place in a state meet is a great accomplishment. With the way the teams are progressing, there's sure to be more wins in the teams' future.
"I have very high expectations individually and for the team next year. We have such an incredible group of girls and everyone is so hard working," sophomore Camryn Benson said. "I am going to work hard for my team, and I'm very excited to hopefully get a four-peat next year."