Rough Riders to host 'magic night' out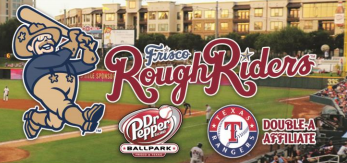 The Frisco Rough Riders will be hosting a Foundation for Lovejoy Schools Night on Friday at 7:05 p.m. at their home stadium. Tickets are $20 and include unlimited hot dogs, brats, chip and peanuts along with unlimited Dr Pepper products.
"It is a Lovejoy ISD night for everyone to get together to go to the ballgame, but it's also a fundraiser for the foundation," Foundation for Lovejoy Schools executive director Vicki Deerman said. "For every ticket that is bought three dollars go back to the foundation."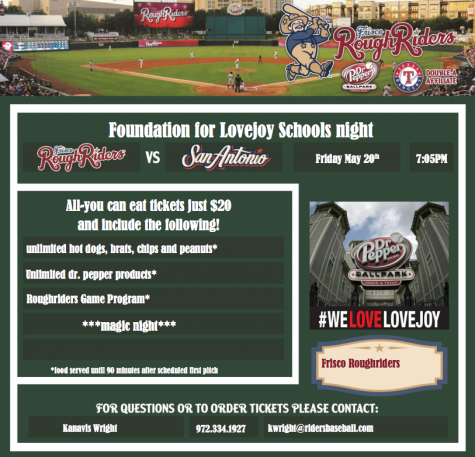 This is the second year for this event.
"The Rough Riders called us last year and asked if we wanted to do it and I said that we would give it a try," Deerman said. "And it worked well, last year we sold a lot of tickets."
Deerman said there is a greater benefit rather than just earning money for the Foundation.
"I think any time there is a community event where people can get together with their children and taken them out to do something together it just creates more of a bond between them and their community," Deerman said.
This fundraiser will help with the grants that are soon to be given out.
"We are going to give back in grants $431,000 to the district here in the next few weeks," Deerman said. "And this fundraiser will help raise money for more grants to come."