'Super Freeze' is a Super let down
This fall, "The Hub," new family friendly hangout area, opened. Walking into the venue immediately feels like a hangout with friends on a cool summer night listening to live country music, talking endlessly. The only thing that does not contribute to the vibe is the new ice cream shop "Super Freeze."
Even though this new area is really cute and fun, the ice cream was just mid. It was good enough to be a nice treat, but the energy change walking into the store is drastic. We go from bright lights around a stage to a dark, blue, cold energy that it ruins the atmosphere. While I understand Super Freeze is newer, so the menu isn't as developed, they only had two different kinds of milkshakes, and a couple other options. If they say they have a big menu, the only thing that's big is the different kinds of add ons which don't add to the menu at all.
I ordered a sea salt caramel milkshake that was supposed to have chunks of blondie, white chocolate shavings and pretzel dust, but instead it tasted like vanilla soft serve with giant, stale chunks of pretzels and a dot of caramel drizzle. The workers in other restaurants were friendly and talkative, but the workers at "Super Freeze" looked like they were counting the minutes until their shift ended.
Another factor to the downfall of this new shop was the pricing. My sister got a vanilla ice cream with peanut butter, oreos and hot fudge, and that totaled to be $9. I get this item was more elaborate than others, but at the end of the day, it's only ice cream; it was unnecessary to be so expensive.
All in all, all of the cons of this place outweighs the small amount of pros. I recommend hanging out at the HUB once it gets warmer, but if you want a sweet treat at the end of the night, don't waste your time at "Super Freeze."
Rating 2/10
Leave a Comment
About the Contributor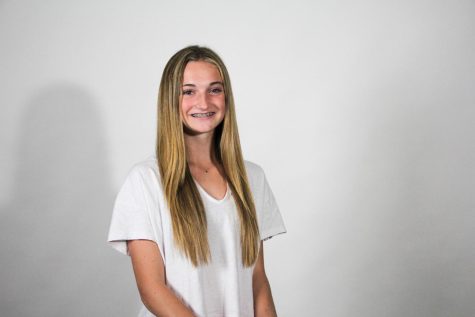 Addy McCaffity, Staff Writer
Addy McCaffity is a freshman this year at the high school, and it is her first year on The Red Ledger. McCaffity is involved in competitive dancing and...