20 miles from the heart of Chicago in a quaint town of Villa Park, Dick Portillo invested in a small trailer to turn into a hotdog stand. Dubbed the Dog House, Portillo started to sell hotdogs and fries for 35 cents. From humble beginnings to 70 restaurants across the U.S, Portillo's has made its way to North Texas. 
The Jumbo Dog: 
For the dog that made Portillo's who they are, my expectations were high, yet I was left utterly disappointed. For being a jumbo dog it was not so jumbo. If I had to give a comparison for the taste it would be a boiled hotdog.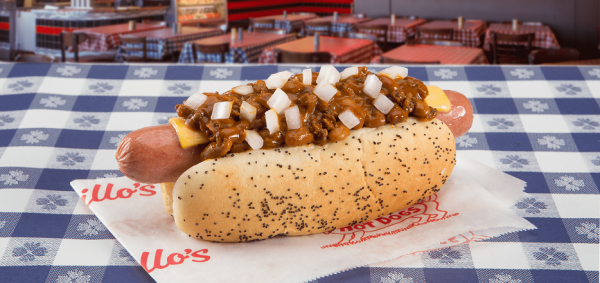 The Takeout Cheeseburger:
Even though Portillo's was founded on the hotdog, you would still expect a fast food chain to have a reasonable hamburger. When you order a cheeseburger ,you expect cheese to be on the burger, but that was absent from my burger. After waiting another 20 long minutes to get my burger back it was burnt and tasted like charcoal.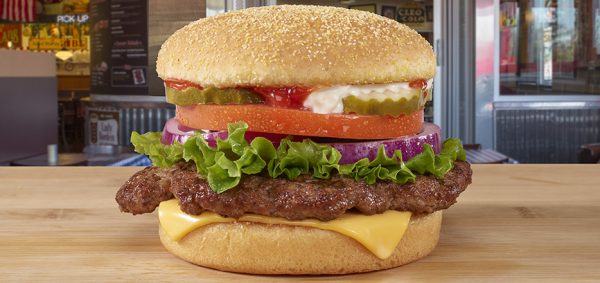 Double Chocolate Cake Shake:
Now it was finally time for the Double Chocolate Cake Shake. Underwhelming would be the word to describe this shake. It was too thick to even get up through the straw. I was disappointed because it just tasted like a chocolate shake, and I had to resort to a spoon. When I got to the bottom of the shake there was almost a whole unblended piece of cake at the bottom of the shake. Words cannot describe how disappointed I was with this item. The hype that was placed over it was insurmountable.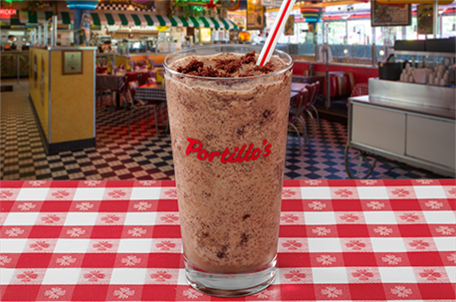 Overall, I would give Portillo's a rating of 4.3 out of 10. It took a long time and the food was very below average. Being such a highly recognized national brand, I expected a lot going into this review. I'm disappointed because I really wanted to like this restaurant, but in the end it did not live up to the hype. I will not be going back to Portillo's. But hey, don't take my word for it, try it for yourself.