Buc-ee's is a well-known convenience store chain primarily located in Texas. Their brisket sandwiches, beaver nuggets, and kolaches are popular choices among customers. The food is high quality and offers large portions. However Buc-ee's not only has a wide variety of food, but merchandise, fuel, and Buc-ee himself available for customers to experience. Buc-ee's is more than just a convenience store; it's a destination in itself for travelers looking for a unique shopping and dining location. 
Beaver nuggets:
Buc-ee's beaver nuggets are one of the store's most famous and beloved snacks. They are essentially bite-sized caramel coated corn puffs. They have a rich, buttery, and sweet flavor. The combination of sweet and slightly salty is a crowd pleaser. The nuggets also have a satisfying crunch that makes them enjoyable to snack on. Their packaging is safe and resealable, and they are available at every Buc-ee's convenience store.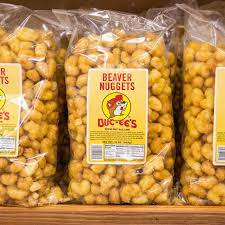 Brisket sandwiches:
Buc-ee's is also known for their delicious brisket sandwiches. The tender, smoked brisket with a savory, smoky flavor is well seasoned and provides a satisfying rich taste. The quality of the meat is good, and it's evident that they take care in preparing and smoking the meat. Buc-ee's is known for their generous portions, so you can expect a substantial amount of brisket piled high on a fresh bun.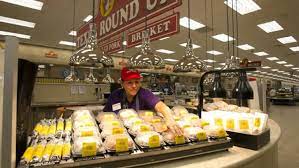 Fudge:
Buc-ee's typically provides a wide array of fudge flavors, ranging from traditional options like chocolate and vanilla, to more unique varieties like cookies and cream and key lime pie. Bu-cee's tends to emphasize freshness, so you can count on a rich and fluffy texture when you order a box of signature fudge.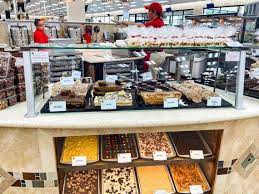 Merchandise:
Buc-ee's is famous for its quirky and extensive range of merchandise. You can find anything from t-shirts, bathing suits, hats, kitchenware, and novelty items. The t-shirts are comfortable, unique, and are typically affordable for the average customer. Not only are the t-shirts practical, but they are very stylish and hold a lot of personality.