Thrift or Skip
"Thrifting" is a popular trend in clothing shopping thanks to the desire for vintage pieces, unique finds and lower prices. Most well-known thrift stores in the surrounding area are located in Dallas, which puts into consideration if one wants to make the half-hour to hour drive into the city. However, there are a few more convenient options that could potentially deserve a browse as well. TRL's Ashlan Morgan decides whether they are a "thrift" or "skip."
Uptown Cheapskate
Uptown Cheapskate is an upscale thrift store located in The Village of Allen off of Stacy Rd. The store is organized by men's and women's clothes, further separated into shirts, bottoms, dresses, athletic wear and shoes. Uptown allows customers to bring in their clothes for cash or store credit; they prefer brands such as American Eagle, Lululemon and H&M. Uptown attempts to offer more stylish clothing, but oftentimes these stylish pieces are rare finds in a mix of out-of-style ones. For a thrift store, the clothes do run pricey, as most pieces fall between $10 to $30 depending on the brand. However, the clothes are usually fresh smelling, wrinkle and stain free without much damage. There are a lot of mixed reviews revolving around Uptown: "too expensive," "out of style," "great place to shop" and "lots of good finds." Recently, Uptown has added a vintage section, and it is noticeable they are trying to appeal to the more traditional thrifting experience. Based on the cleanliness, accountability and attempts to appeal more to a vintage-seeking audience, I give it a "thrift."
Goodwill
Goodwill is a store and donation center with a few locations around North Texas. The store is organized by racks distinguishing mens and womens clothes, further separated into the type of clothing and color. Despite the many recommendations I received, I scoured the racks to find almost nothing remotely in style. A positive to this store was that the clothes are exceptionally affordable, ranging from $4 to $8. Goodwill is definitely somewhere that could be a hit-or-miss when it comes to finding stylish finds. Some of the clothes were wrinkled, but I did not find many stained or torn pieces. Donations centers receive a lot of hype when it comes to thrift shopping, so my experience could potentially have been in the minority. However, since places like Uptown now offer cash for clothes, I assume these are where people are bringing their more stylish pieces. I appreciate Goodwill for offering lower priced clothing and keeping their store organized and clean, but personally I give it a "skip."
Depop
Depop is an online fashion marketplace where ordinary people are able to sell their clothing or accessories. Depop is known for its vintage appeal, while other online stores such as Poshmark are known for their more mainstream clothing brands. Because it is difficult to find a wide variety of eclectic, vintage pieces in the area, Depop has been a game changer. The app is well organized, gives shoppers access to reviews, allows them to make offers, and they can interact with sellers. Clothing ranges from all prices and styles, but the influence is heavy on vintage and retro pieces. I have purchased from Depop a few times; the shipping has always been less than a week, and the sellers ensure their business exceeds expectations. You will find a lot of sellers are saving money for college or paying off loans, so it's worth it to support individuals with good intentions. It is possible to get scammed, but being a smart buyer: looking through reviews and catching red flags can prevent this from happening. Depop is a great place to shop unique clothing, jewelry and shoes, so I give it a "thrift."
Overall, I find that giving every thrift store a chance can ensure you find the pieces you are looking for. Uptown Cheapskate sells more mainstream brands, although it can run a little pricey. Goodwill, despite their less stylish clothing, offers rare finds for lower prices. Depop is a large marketplace with unique finds and is worth the wait of shipping.
Leave a Comment
About the Contributors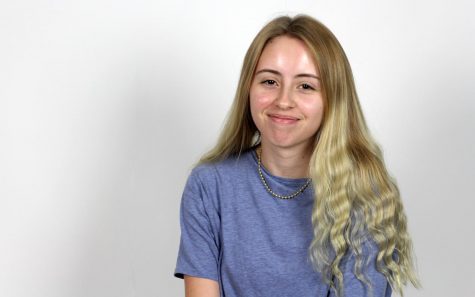 Ashlan Morgan, Staff Writer
Senior Ashlan Morgan is entering her final year of high school as a first year staff writer on The Red Ledger. Outside of school, Morgan keeps her Enneagram...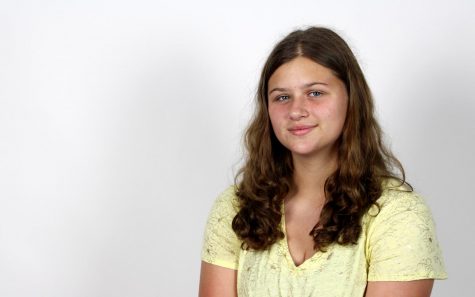 Anna Frost, Staff Writer
Anna Frost is starting her first year of TRL as a freshman, but don't worry, she's pretty fresh, man. Frost is often found on the basketball court or...