Best in Texas: Pizza
Editor's Note: Best in Texas is a review series that showcases local shops, drinks and food to determine which is the best in the area. TRL's Audrey McCaffity continues the series by reviewing three pizza shops. 
Pizza is a classic meal that almost everyone can agree on. People can get simple slices, make their own or try fancy twists on this favorite meal. However, the "Best in Texas" title can only be awarded to one local pizza shop, so I tried a slice at The Italian Job, Mod Pizza, Palio's and Pie 314. 
The Italian Job: 
The first pizza I tried was at a Legacy Food Hall shop called the Italian Job. They offer six different types of pizza and a create your own option, and while I was interested in the Truffle option I ended up trying a slice of the pepperoni pizza. The first thing that I noticed was the pizza had the perfect crust that was thin but not too floppy. It had a sweeter sauce than  I usually like, but the pepperoni balanced it out. It took some time for the pizza to be ready, as they made it fresh. It was definitely worth the wait. 
Cost: 9/10, Efficiency: 6/10, Overall Rating: 9/10
Mod Pizza:

 
Next up was Mod Pizza. Mod serves personal-sized pizzas and allows you to create your own or adapt one of their pre-made options. While they don't have a ready-to-order pepperoni pizza, they have several other creative combinations. I tried the Jasper, a classic cheese pizza with mushrooms and spicy chicken sausage. This pizza was wonderful and combined toppings that I would not usually put together. Depending on how crowded it is, the wait time for the pizza largely differs, but usually, the individual pizzas are ready in a timely fashion. 
Cost: 8/10, Efficiency: 7/10, Overall rating: 8/10
Palio's Pizza: 
Palio's Pizza was a staple for after soccer and basketball games growing up. They have several delicious pizzas with my favorite being the Molly's Pizza, but the simple pepperoni pizza holds up to the required standards. The crust of the pizza's here is not the best, as it is thin but lacks any crisp. Overall, Palio's offers quality and consistent pizza that is hard to beat.
Cost: 9/10, Efficiency: 7/10, Overall Rating: 9/10
Pie 314: 
The last pizza place being reviewed is Pie 314. Opening within the last year, this pizza place offers lots of unique toppings and pizzas along with other food options. The pizzas are personal-sized, but they are large enough to share between a couple of people. "The Pie" is one of their simplest pizzas having just pepperoni, basil, truffle oil and parmesan cheese, but a simple Margherita pizza would be much better. 
Cost: 6/10, Efficiency: 6/10, Overall Rating: 6/10
---
The award for "Best in Texas" is hard to give to just one of these pizza places, and the final decision was between Palio's and The Italian Job. At the end of the day, The Italian Job took home the title of "Best in Texas" for its perfectly balanced slice of Pizza.
Leave a Comment
About the Writer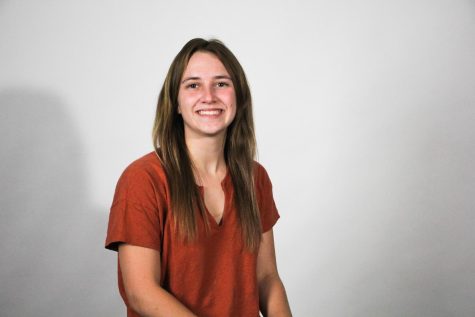 Audrey McCaffity, Section Editor
Beginning her fourth and final year on staff, Audrey McCaffity is more than excited to take on the role of Community Editor. The past four years have been...