Valentine's Day Menu
With almost all holidays, new flavors and items are put on a specialized menu at restaurants. For Valentine's Day, I have compiled a list of some of the cutest and most delicious treats that restaurants and stores have to offer.
Sweet:
Dairy Queen's Red Velvet Cake Blizzard: The red velvet cake blizzard is Dairy Queen's blizzard of the month to celebrate Valentine's day. It has chunks of red velvet cake mixed into sweet vanilla ice cream that makes the perfect pink treat for a holiday to celebrate love. As seasonal menu items go, this one will leave you craving more once it's gone.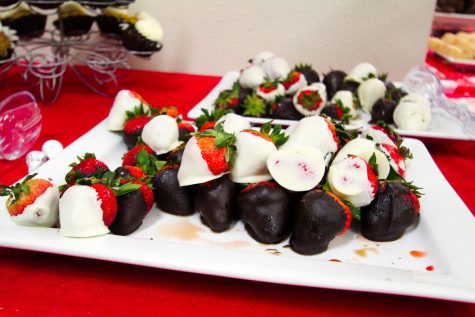 Paradise Bakery's Valentine's Cookies: Paradise Bakery consistently has top tier cookies available, and the Valentine's cookies are no different. They are simple sugar cookies with icing on top, but the variety of cute heart designs make them even better than before. While it would be nice to have a strawberry or raspberry flavor as an option for the Valentine's cookies, the pink hearts are still a festive way to celebrate.  
Edible Arrangements Chocolate covered strawberries: Edible Arrangements has a variety of chocolate covered strawberries available for Valentine's day. Though these treats may be thought of as "basic," it is hard to resist something that will taste good every time. The bouquet of strawberries brings a unique twist to this holiday delicacy. 
Savory:
Pizza Hut's Pizza Heart: Pizza Hut is offering heart shaped pizzas once again this year, and they are the perfect savory treat. The pizza's are available now through Valentine's day, and the change in shape is the perfect way to up the holiday spirit without going overboard. To follow up the savory pizza, they offer a large chocolate chip cookie to sweeten up the holiday. 
Chick-fil-a's Heart shaped box: Chick-fil-a has a very similar approach to Valentine's day, as it offers chicken nuggets, chicken minis, and chocolate chip cookies in cute heart shaped tins. These tins are the perfect way to make sure people still get the food that they love without forcing random flavors onto something that is already so good. The hearts are available through Valentine's day or while supplies last. 
Overall, the best special Valentine's day treat to try this February would have to be the red velvet cake blizzard, as it combines new flavors with classic ideas. The best way to make a successful Valentine's treat is to stick to something simple and add a twist.
Leave a Comment
About the Contributors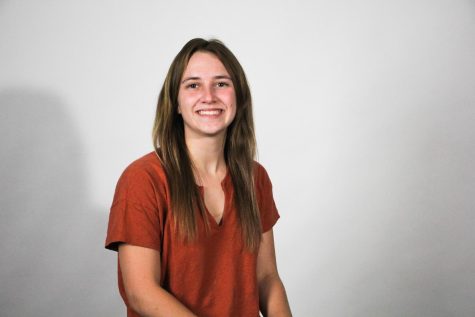 Audrey McCaffity, Section Editor
Beginning her fourth and final year on staff, Audrey McCaffity is more than excited to take on the role of Community Editor. The past four years have been...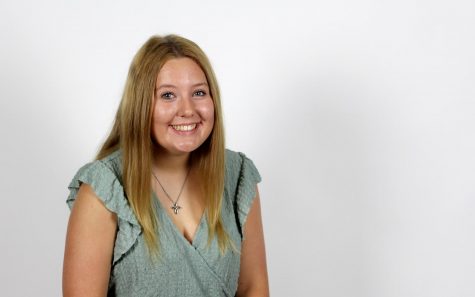 Olivia Lauter, Section Editor
Heading into her fourth and final year in TRL, senior Olivia Lauter could not be more thrilled to soak up every last minute of shooting sports, events...