Best in Texas: BBQ
Editor's Note: Best in Texas is a review series that showcases local shops, drinks and food to determine which is the best in the area. 
I reviewed four different barbecue places in the area. At each place, I tested the Brisket, Turkey, pulled pork (or chicken), barbecue sauce, and what they say their most popular sides are. I will be rating these restaurants on cost, efficiency, value, and taste. Please note that I don't know a lot about barbecue, so these reviews are simply based on how tasty it is, not necessarily quality.
Rudy's: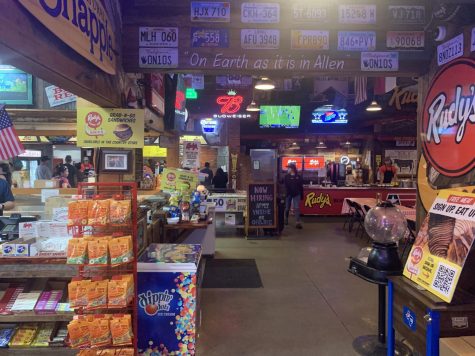 First I went to Rudy's. The restaurant was fairly crowded and had a country store feeling. It was generally clean and organized. You can also get gas there, and it also has a drive through. The prices were $11.49 for a ½ pound of moist brisket, $10.49 for a ½ pound of lean brisket. I will be trying both types. It was $8.99 for ½ a pound of turkey, and a small cream corn, which they said was their most popular side, for $2.99. Their sauces were free on the side and came in small containers for individual use. While it was a Sunday night, we were still waiting for our food for 16 minutes, which may not seem bad, but as is the format at Rudy's, we were standing in line waiting. It felt very long. Now for the taste, the moist brisket was very tender and tasted pretty good. It had a strong smokey flavor and a lot of good elements. The lean brisket was a little bit tough and dry. I know that's what lean brisket is supposed to be, but I definitely prefer the moist. The original sauce was pretty good, it had a small amount of kick but was a bit runny. The "sissy sauce" was good and was kind of sweet and spicy in a way, but also pretty runny. Overall the sauces weren't very good. Their turkey was delicious and so tender you could use a spoon. It was well seasoned and delicious. Although it didn't taste very smoky, it tasted more like Thanksgiving turkey than barbeque. The pulled pork was also very good, it was pretty tender and had a flavor I can't really describe, it's kind of sweet but also sour, and a little bit salty. The cream corn was very gelatinous and cold and overall not a pleasant experience for me, however my dad who loves cream corn thinks it was very good. Overall. Rudy's wasn't bad, but it definitely is not my favorite choice.
Cost: 7/10, efficiency: 3/10, taste: 5/10, overall rating: 5/10
Linke's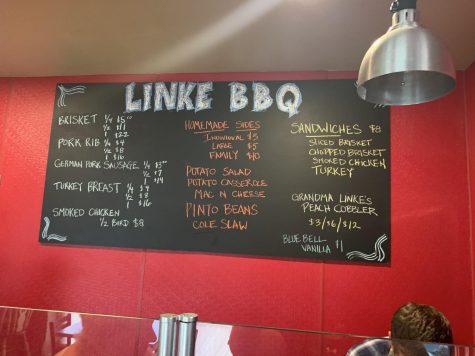 Linke's is a Lovejoy family restaurant, located in Wylie, owned by the Linke family. Austin Linke is a junior at the high school. The restaurant was fairly small and charming and smelled really good. However, we were there at 5:30 in the afternoon and they were already out of pork, almost out of chicken, almost out of brisket, and all of their sides. So be sure you get there early because once they're out, they're out. We waited around twelve minutes for our food and I'm sure the people behind us had to wait even longer. Since they did not have pulled pork available at the time, I tried the chicken instead. The price for a ½lb of brisket is $11, ½lb of turkey is $8, the chicken was $8 for half a bird. They said their most popular side was their potato salad. They also had their sauce free on the side. Now for the taste, the potato casserole was very creamy and salty and delicious, it was very cheesy and had a strong ranch or sour cream flavor. The turkey was, to put it quite simply, some of the best I've ever had in my life, it was so tender and smokey and flavorful. The chicken was also very good, it was tender and flavorful, although I thought it needed just a little bit of salt. The brisket was also very good, it was nice and chewy and had some nice flavors and seasonings. The sauce was also really good, it was thick and smoky, and much better than Rudy's. Overall Linke's was very good and I would definitely recommend it to people, but I would definitely say to get there early.
Cost: 8/10, efficiency: 6/10, taste: 9/10, overall rating: 7/10 
Big Ray's BBQ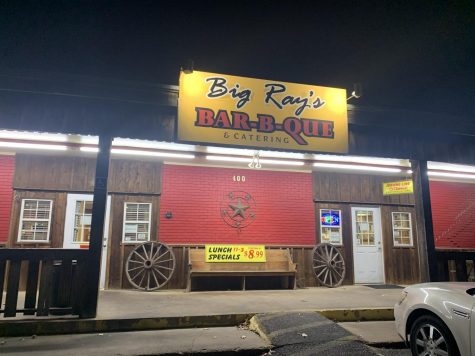 Showing up to Big Ray's BBQ you could smell the food from outside the adorable order at the counter restaurant. There was no line when we got there at 6 pm, so we immediately got our food when we ordered. The price for a sandwich with any meat of your choosing, a side, and a drink was 8.99. The price for ½ pound of brisket was $11.99, and $8.99 for ½ pound of turkey or pulled pork. We bought three sandwiches: pulled pork, turkey, and chopped brisket. While getting our food, my family and I had a delightful conversation with the employees. Big Rays is a family owned restaurant, and the Grandmother and Granddaughter were working the night I went. They were so nice and made the experience ten times better. The meat was cut right before us and was super fresh. The pulled pork was my favorite because of how flavorful and juicy it was. The turkey was very tender and went amazingly well with their regular and (my personal favorite) spicy barbeque-sauce. The brisket had lots of delicious seasoning and the texture was immaculate. Their most popular side was the fried okra, and I can tell you it lives up to the hype. We ordered a large serving and ate every last bite. They were crispy, fresh out of the fryer, and just about melted in my mouth. We even got some to-go to eat later. An underrated side that they had was their Mac and Cheese. It was the perfect balance of creamy and cheesy and went beautifully with the sandwiches. Big Ray's BBQ was terrific and I totally recommend that you try it.
Cost: 6/10, efficiency: 8/10, taste: 9/10, overall rating: 7/10
Coming in last place is Rudy's with a 5/10. We found that it was lacking in flavor and took way too long. Linke's and Big Ray's BBQ tied with a 7/10. While they both were very delicious, Big Ray's takes first place simply because Linke's was almost out of food. If I had gotten there sooner, the results may have been different. In conclusion, we totally recommend both of these fantastic BBQ restaurants. When it comes to BBQ, family owned is best. 
Leave a Comment
About the Contributors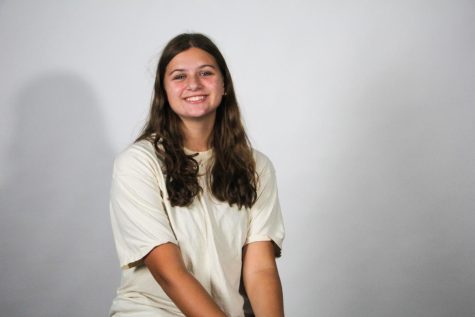 Anna Frost, Photographer
Heading into her second year on staff, sophomore Anna Frost is more excited than ever to have a camera in her hands. When not editing photos in the newsroom,...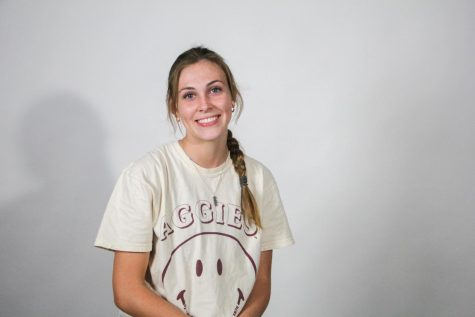 Mia Reaugh, Staff Writer
Going into her second year on TRL staff, sophomore Mia Reaugh is yearning to kick off the start of a new school year. When Reaugh isn't writing a sports...