Review: Coffee please
TRL's Parker Post reviews local coffee shops
LA LA LAND:
Orders: 'Milk and Honey latte', Lavender latte with almond milk
Overall rating: 8/10
The exterior of the La La Land building greets you with a minimalistic home feel and a welcoming outdoor area. The inside is an open concept with lots of white decorations with accents of yellow. The staff was very friendly, and menus were printed out next to the cash register for easy access. There was a wide variety of their signature drinks along with options to create your own. The 'Milk and Honey latte' tasted like an average honey vanilla latte, so nothing exceptional for the price you're paying, which with additions or substitutions can get up to $7. Same goes for the lavender latte. The lavender was not very prominent, and it tasted similar to a normal vanilla latte. The drink itself was not worth the price. But, the overall experience makes it the perfect way to treat yourself if you're wanting to splurge on a good cup of coffee. 
THE MERCHANT: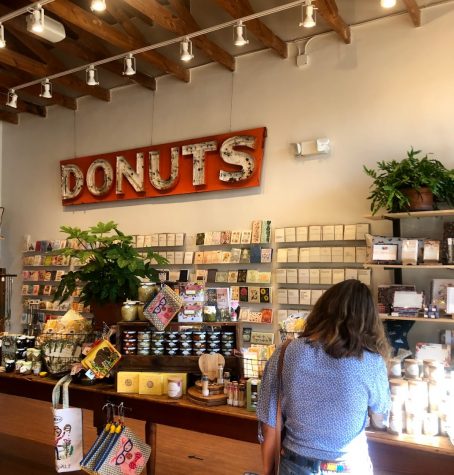 Order: Vanilla cold brew
Overall rating: 6/10
The outside of the store mirrors exactly what you find on the inside: lots and lots of rustic wood. The wood aesthetic runs throughout the store, accenting the different arrangements they have set up. In addition to a coffee shop, they have a store inside that resembles a bookstore with lots of home decor and other items. The menu of The Merchant was simple and to the point, more of a 'make it yourself' type place rather than set recipes. The cold brew with vanilla was a little bit too sweet compared to others, but some may prefer that. The shop is located in a good area with other stores around it. The coffee was average, but the shop, the price and the atmosphere bumps it's ranking to a 6/10. 
ROYAL BLUE GROCERY: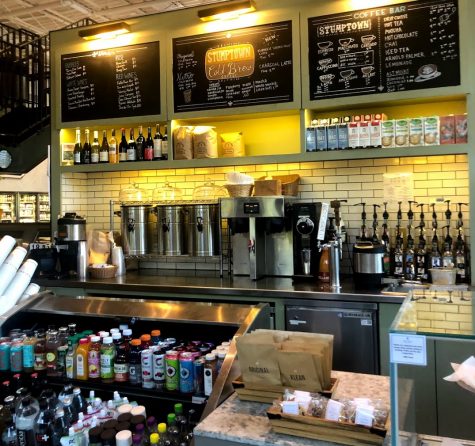 Order: Rose cold brew
Overall rating: 10/10
This entire experience at Royal Blue Grocery was the best out of any on the trip. Walking in, there is a grocery store that resembles one from any early 2000s comedy-drama TV show. The store offers several different healthy options and other items a convenience store contains. When you turn the corner from the grocery store, the coffee bar is unveiled, displaying countless amounts of syrup flavors and milk substitutes. This shop had the most unique flavors ranging from normal vanilla to rose. They had many different options to create your own drink as well as bakery items. It was decently priced for what you were getting, and the rose cold brew was the best coffee I had. They offered many different seating options as well, including an upstairs area with more seating and perfect for studying. Overall, I would go here again and had a great experience. 
BREWED AND PRESSED:
Order: Morning crush juice
Overall rating: 6/10
As you first walk into Brewed and Pressed, you see the typical Dallas minimalistic coffee shop style, but the decorations and accents add the extra flare to set it aside from others. There were different wall arts,varying colors of wood contrasted with dark backgrounds and large windows that created the perfect atmosphere. Their coffee selection was nothing special and did not stand out very much, but what did was their fresh juice. They had a wide selection of flavors, seemingly popular based on only a few being in stock and they all had different benefits and healthy ingredients. The morning crush juice combined the taste of sweet carrots with an orange and ginger spice to create a very summery drink. Overall, it was very good, but I wouldn't say it was necessarily worth the expensive price and long line. If I came back, I would try another one of the juices to see how it compares to the morning crush juice.
ARMOR COFFEE: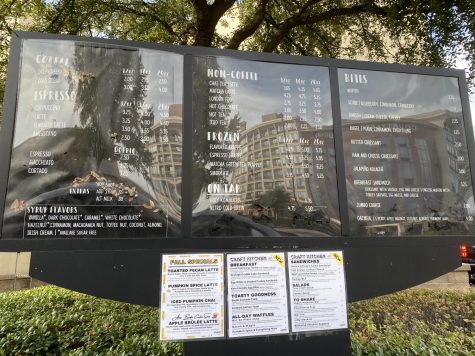 Order: Iced Honey Vanilla Latte
Rating: 9/10
Armor Coffee is a hometown classic for everyone in the Allen and Lucas area. Formally known as Village Coffee, this shop is known across the community for their good drinks and food, study areas and owner and blogger @Theramblingredhead. This shop has gained popularity from high school students seeking study spots, as well as adults conducting job interviews. It's proximity makes it a  convenient spot to meet and its drive through makes it easy for people to get their coffee on the go. Their honey vanilla latte is a classic, which combines both flavors into a sweet and creamy coffee, creating the perfect pick me up. Depending on the drink and substitutions/additions, it can get a little pricey, but it is worth it for the quality and quantity of what you receive. Not to mention the staff there is friendly and outgoing beyond measures. The overall ranking is a 9/10 because although there is no 'wow-factor' to set it over the edge and make a perfect score, it is a great staple in the community.
Leave a Comment
About the Contributor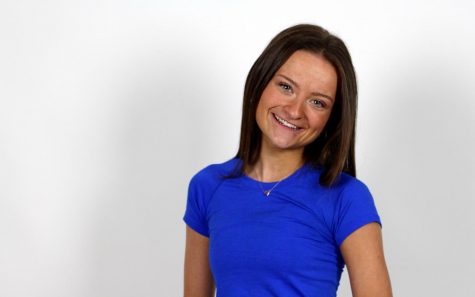 Parker Post, Editor-In-Chief
Parker Post is skipping into her senior year and third year on staff with a whole lot of excitement and an equal amount of fear of peaking in high school,...