Photo Gallery: State Fair of Texas
Hang on for a minute...we're trying to find some more stories you might like.
Editor's note: This post is the first of a series which reviews and previews the State Fair of Texas. The previews can be viewed as they are updated on the State Fair Preview tab on the home page or at https://theredledger.net/category/state-fair-preview/.
After its first weekend open came to a close, The State Fair of Texas's first Monday activities included musical performances, contests, and various Midway games.

About the Writer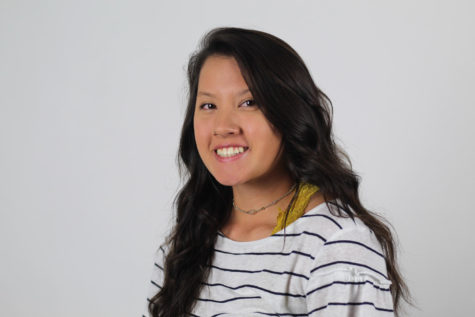 Grace Nguyen, Section Editor
Junior Grace Nguyen spends her Friday nights getting tackled by athletes in the 'danger zone' at every football game while taking photos. Although this may sound like an unpleasant way to spend time at football games, it's one of Grace's favorite parts of the school year. During her third year of being on The RedLedger staff, Grace will be a photographer and the graphic design editor. She can be found standing on the sidelines taking photos at every sporting event or laying on the ground for a good portrait angle anywhere in the school. Although most of her time is spent in the newsroom, she loves putting in work on the softball field, volunteering around the community, hanging out around her church, and eating as much guacamole as humanly possible. Grace takes pride in the hard work she puts into everything. She owes softball for teaching her perseverance, and newspaper for giving her the confidence she needs to be a better photographer. She also attributes much of her success to her life hack where she puts Halo Top into her 30 oz Yeti cup. Grace hopes that this year she can create photos and graphics that tell a story and make an impact on staffers' lives- just like LHS alumni Nicole Genrich, Katie Felton, and Nick Smith did for her.