Tanning troubles
Summer skin damage even threatens teenagers
Hang on for a minute...we're trying to find some more stories you might like.
It couldn't be true.
She was too young–only 17.
It was supposed to be never, or at least later than this.
Not now.
As summer starts to flourish and the last day of school concludes, teens begin to start their three months of freedom. Swimming, going to the beach and tanning are typical and enjoyable summer activities, but without the proper protection, all put teens at risk.
Last summer, senior Falyn Brothers was diagnosed with skin cancer. A pink spot appeared on her right arm, and initially, she was nearly oblivious. In fact, she thought it was no more than a common burn. After the spot began to turn black, she knew it was something more.
"I thought it was one of those things adults say when they're older," Brothers said. "They'll get a pink spot so it comes up and [they] don't really know what it is. I was really confused."
Though Brothers' father was diagnosed with skin cancer in his mid-30s, it came as a total surprise that his daughter had been diagnosed so young. Seventeen-year-olds are not typically considered to have skin cancer, said L. M. Acevedo, dermatologist P. A. at Dermatology and Skin Cancer Surgery Center in Addison.
"It's really rare to see teenagers with skin cancer," Acevedo said. "It's because teenagers' history with respect to sun exposure is very limited, versus a 30-40-year-old. They have a longer-standing history set of sun exposure."
"
There's been an increased incidence of melanoma in young people who are being diagnosed at younger and younger ages. Most of which we attribute to the use of tanning beds, even more so than lack of use of sunscreen."
— Tanya Reddick Rodgers
Brothers said both she and her father both got skin cancer through the use of tanning beds at a young age. The decisions people make as young adults can increase their chance of getting skin cancer in the future said Tanya Reddick Rodgers, owner and medical director of Skin Specialists P.A.
"The seed for skin cancer, the DNA damage that's caused by ultraviolet light, typically begins during these younger years–childhood, the teenage years," Rodgers said, "and then as early as in your 30s is when people will start to actually develop the skin cancers that began during their youth."
However, through the past couple of years, there has been a rise in the number of young adults diagnosed with skin cancer. According to The ASCO Post, the chance of young adults getting melanoma has increased 250 percent in the last four decades.
"There's been an increased incidence of melanoma in young people who are being diagnosed at younger and younger ages," Rodgers said. "Most of which we attribute to the use of tanning beds, even more so than lack of use of sunscreen."
UV radiation emitted from tanning beds can drastically increase the chances of contracting skin cancer. The Skin Cancer Foundation has found that people who use a tanning bed before the age of 35 increase their risk for melanoma by 75 percent. In Texas, tanning is restricted to those older than 18.
"So to really prevent skin cancer down the road, people can do a variety of different things," Acevedo said. "Number one, avoid tanning beds. Do not utilize tanning beds."
Other precautions include using sunscreen and getting annual skin examinations.
"Sunscreen helps the skin not age as quick," Acevedo said. "It won't become damaged and then become atrophic, and it stays healthy in presentation. Having a skin exam is one of the easiest things to do. We're just looking at your skin and out the door you go."
In Falyn's case, the use of tanning beds and lack of sunscreen caused her to get diagnosed at an early age. Like most, according to the dermatologists interviewed for this article, Falyn's cancer was easily treated, and she said now she looks at her time with skin cancer as an important learning experience.
"The thing it really made me realize was that anything can happen to anyone because in most cases, you can't get anything until you're older–most diseases, most cancers," Brothers said. "People say, 'That doesn't happen until you're older,' but that's not necessarily true. If you don't do things how you're supposed to, then it can still happen to you when you're young."

About the Contributors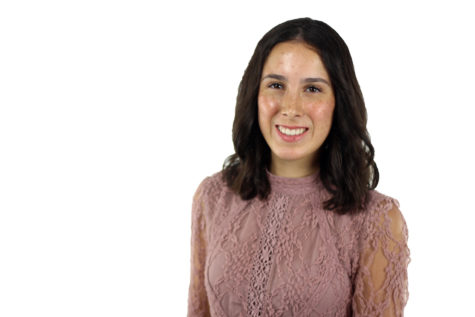 Hannah Ortega, TRL Editor-in-Chief
Senior Hannah Ortega's love for journalism has blossomed from a curious seed, which was planted when she joined the class in the seventh grade, into a fiery passion. She loves to share untold stories of extraordinary people with the community, and she is so excited and honored to serve as editor-in-chief this year. Hannah enjoys writing not only journalistically, but creatively, and it is her dream to become a published author. When Hannah is not writing, she is running cross country or horseback riding. Hannah is also a nerd who is always more than happy to discuss all things Star Wars, Marvel, and Disney. In fact, she's such a huge nerd that she writes for Rotoscopers.com, an animation news website. Hannah's favorite place is Disney World, and she wishes to travel the beautiful planet created by her Lord and Savior Jesus Christ. She strives to share Christ's love and hope with everyone she meets. Hannah plans to double major in English and journalism, and she can't wait to make her senior year the best it can be.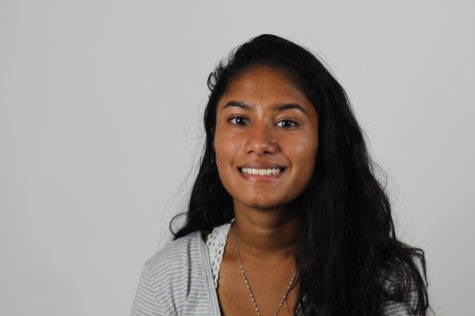 Arushi Gupta, Staff Writer
Arushi Gupta is a sophomore this year, but she is told she is short enough to be in seventh grade. This will be her second year on staff at The RedLedger, and she could not be more ecstatic to return to the newsroom, which has become a second home for her. Arushi has had an interest for journalism since joining the middle school's publication LeopardLife and decided to pursue her interest throughout high school by joining TRL as a freshman.When not in the newsroom, she can be found playing tennis, spending time with her friends, or binge watching a variety of movies and TV shows on Netflix. One of the most important things on Arushi's bucket list is to travel. Recently she has wanted to go to Greenland, but ever since she was little has dreamed of going to Paris. Arushi plans to fill her sophomore year with an abundant amount of memories and is looking forward to contributing as much as she can to The Red Ledger.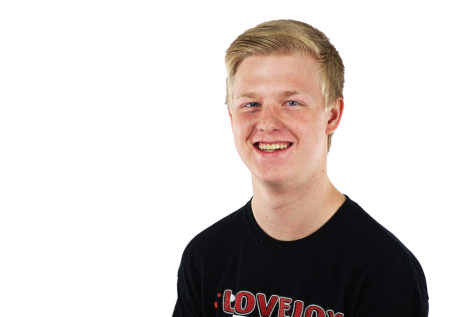 Grant Dennis, TRL Multimedia Editor/LNN Executive Producer
Grant Dennis is a senior at Lovejoy High School and has been involved with journalism for three years. Initially taking the class only for a technology credit, Grant has fallen in love with broadcast journalism and through it has discovered his passion for film, which he will major in next year at the University of Texas at Austin. This year, Grant is serving as the executive producer for the Lovejoy News Network and the multimedia editor for The Red Ledger. Grant's hobbies include taking photos and making creative videos, as well as playing video games and hanging out with friends. Grant's idea of a perfect date would be drinking hot cocoa by the fire and watching "The Emperor's New Groove" on Blu-Ray.