Best Buddies (Hall)oween
Best Buddies carry on their tradition for the second year
Best Buddies is holding their second annual D-hall Halloween celebration this Sunday. The students will trick or treat and have a small party. James Small, the organization's new advisor, defines what friendship means and how it's celebrated in the organization. 
"Best Buddies is an international club," Small said. "Basically what happens is we link general education students with special education students and we form relationships and partnerships." 
The organization was founded at Georgetown University, Washington D.C., in 1989. Their purpose is to unite students from all aspects, regarding their intellectual and developmental differences, to diversify leadership, friendship and life altogether. 
"We have meetings every week before school where we plan events," Small said. "Our first event was Leopard Friday. Our next one is going to be Pairing Day, which is on Halloween; it's going to be a Trick-Or-Treat event here in D-Hall." 
Best Buddies hosts events with the hope of creating a normal high school experience for the special education students. Harmony is crucial and representation as a whole is the main objective. 
"Best Buddies was new to our school last year, and this is our second year," junior president Kailey Littlefield said. "Sara and I were here whenever the program started. I really enjoy that it gives students with disabilities the opportunity to interact with other people, and I think it's really fun to make new friends with people that you wouldn't usually interact with. It teaches everyone how to be inclusive and really good life skills." 
When there aren't events occuring at the moment, Best Buddies holds meetings on upcoming events such as their Chili Cook-off and Buddy Prom. Last year, both of these events were successful and further strengthened the relationships between the buddies.
"I've participated in it ever since it first started in school," junior vice president Sara Morefield said. "It means a lot. I love being able to hang out with the kids everyday and have the opportunity to be in events. My overall goal is to just have a positive impact on their lives." 
Leave a Comment
About the Contributor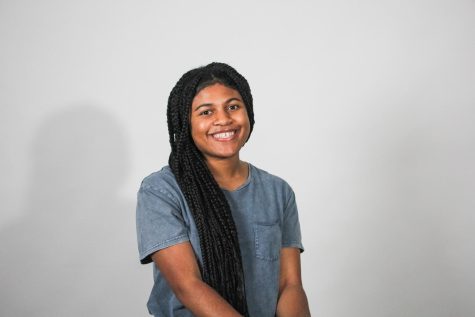 Brittney Mapps, Staff Writer
Sunflowers and rainy days are what she loves the most. Senior Brittney Mapps is a writer on TLR, and it's her first year on staff. It's never too soon...