Senior Goodbye: Celebrating from the sidelines
I can still remember my first high school football game. I was terrified. The football players were all ginormous and I was this little, 14-year-old freshman holding a camera with anticipation. My time had come. I stood just behind the endzone, intently watching every play and capturing every second. With a click of the shutter, Jahi Rainey emerged from the opposing team's defense and sprinted down the football field. The stadium erupted in cheers and shouts. I stood behind the endzone, fumbling the camera in my young, amateur hands. My moment came. I clicked the shutter just as Rainey triumphantly knelt and punched the football into the turf. While the crowd roared, celebrating the buzzer-beater, I quietly celebrated my photo with a bright smile. My heart flooded with nothing more than pure joy. While that photo was not amazing, that moment gave me the passion I have today.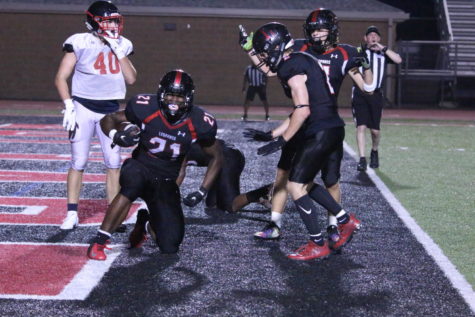 That feeling of joy followed me throughout my years of being a photographer. It's in the moments where I click away at the camera unbeknownst to the subjects. It's in the moments where I'm able to capture their truest passions and friendships, to honor their hardest work and most special experiences. It's being able to follow the journeys of so many athletes, artists and students. Watching them persevere through hardships, accomplish their goals and work towards their dreams. Although I make the journeys by myself, stand on the sidelines alone and celebrate behind the camera, I am equally invested and connected with my subjects. 
Little did I think I would find my biggest passion and future career through a class I took in seventh grade. I found my dream through The Red Ledger, so I have so much gratitude for it. The people I've met along the way have truly driven me, and I hope I can one day make them proud. I have Grace Nguyen and Shae Daugherty to thank for getting me through my freshman and sophomore years on staff. They taught me so much and mentored me to the editor and photographer I am today. From Mrs. Sanders to Mr. Hale to Mrs. Adler and finally Ms. Owens, each taught me a different life lesson about who I want to be and need to be to reach my goals, and I would not be the person I am or doing the things I am today without their influence. My fellow seniors and friends, thank you for encouraging me every step of the way and never letting me give up on myself. People really make life what it is. And having those relationships completely factor into future passions.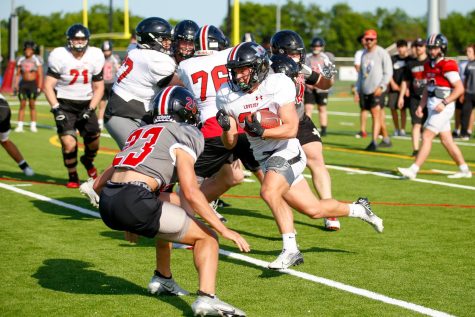 Find your people that inspire and encourage you. Do what you love and don't give up on that no matter what. Pursue your joys, no matter how big or small those things are. Your relationships and actions will make your life what it is. So why not spend your time around doing what you love the most? Five years from now, I hope y'all see me working on the sidelines for an NFL team because that's my dream. Never give up.
Thank you to The Red Ledger for everything. 
Signing off from high school photography,
Olivia Lauter
Leave a Comment
About the Contributor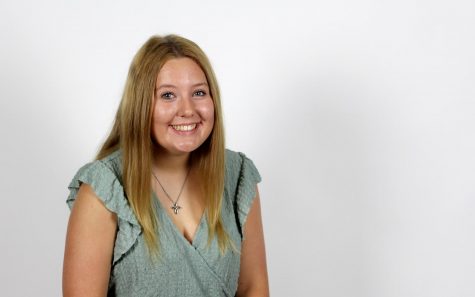 Olivia Lauter, Section Editor
Heading into her fourth and final year in TRL, senior Olivia Lauter could not be more thrilled to soak up every last minute of shooting sports, events...