Opinion: Mid madness
Let's cut to the chase. March is well known as the month of madness for the college basketball world. 68 programs across the country square off against one another in the biggest tournament of the year. The tournament has brought some memorable upsets like 16-seed UMBC's upset over one-seed Virginia and this years' first-round upset with 16-seed Fairleigh Dickinson defeating one-seed Purdue, a team many thought would be competitive to the end. These upsets are diverting and are what creates the madness in March. This year's tournament held numerous upsets that seemingly broke everyone's brackets across the world. That's an adequate thing, but at the same time, it happened a little too much. Hence, a final four of five-seed San Diego State, nine-seed Florida Atlantic, five-seed Miami, and four-seed Connecticut. In my opinion, I would've loved to see a matchup between the premier teams in the country rather than a cluster of four seeds and higher hashing it out. Don't get me wrong, those teams played well and deserved to be there, but I would have rather seen the "bluebloods" get to the end.
Most people live for the upsets in March madness. Upsets result in exhilaration for fans and a spotlight for less talked about programs. Granted, it is pleasing to pick the underdogs and see them go on to win. In this year's tournament, 15-seed Princeton was the only double-digit seed in the Sweet 16. 13-seed Furman shocked many with their last-minute victory over four-seed Virginia (a game I'm proud to say I picked). No. 1 seeds Houston and Alabama were defeated in the Sweet 16, No. 1 seed Kansas lost to Arkansas in the round of 32, and Purdue was shown the door early in the first round. It's cool to see the top seeds fall unexpectedly, however, I felt that it happened so much that it made the rest of the tournament from the elite eight and on dull and unentertaining in my opinion.
Even though I respect the programs, I don't care to see teams like Florida Atlantic and Miami in the final four of the tournament. This may be unpopular, but I'd much rather see the teams with the top-rated talent play till the end. For example, teams like Houston, Alabama, Gonzaga, UCLA, Tennessee, and Duke who'd been playing dominantly all season. These kinds of teams in the final four to the championship would've been very eye-opening. This year's final four and championship I didn't even watch. March madness is something I look forward to every year. Even though it started off astonishing, as it got to the end it became extremely dreary and made me prefer to turn the TV off rather than on. For all those reasons, I would call this year's madness average.
Leave a Comment
About the Writer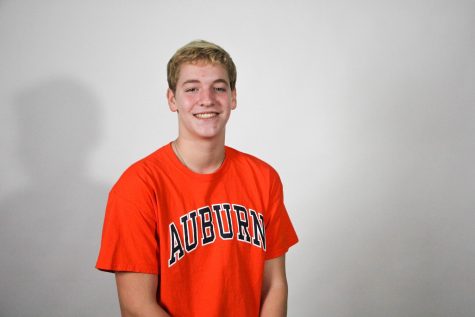 Will Doig, Section Editor
Entering his farewell year, senior Will Doig is excited about becoming a sports editor. Outside of the newsroom, you can find Doig watching any latest...