Choir resumes annual pop show
Choir will host their annual Pop Show on April 29 and 30 in the auditorium for the first time since 2019. Their song list is all things Disney with pieces ranging from "We Don't Talk About Bruno" from the movie "Encanto" to "Falling For Ya" from "Teen Beach Movie."
"Our theme is Disney Celebration, so all the music is Disney music," choir director Cathy Koziatek said. "Who doesn't love Disney music? In 2020, we did an online pop show, where people sent in recordings, and we put it all together and did a virtual pop show. Last year, we did it outside because we were still marked, and COVID-19 hadn't calmed down as much as it has now."
Choir has been preparing for the show since the start of the second semester. The students have singing rehearsals during class and choreography rehearsal outside of school. 
"[The show has] a combination of everybody," Koziatek said. "Everybody [sings] in the opener and the closer. There's some combined tenors and basses and tenors and altos. The different choirs then all sing something, a cappella sings a couple of tunes and there are lots of solos."
Freshman Rachel Dobbs will perform in the treble choir and in the solo titled "The World Above" from "The Little Mermaid" musical. 
"My favorite parts of the show are when the treble choir sings "Fallin For Ya" from "Teen Beach Movie" and when I get to sing my solo," Dobbs said. 
This year's theme of Disney was based off of the choir's spring break trip to Disney World. 
"We all get to perform without masks and social distancing, which makes the energy a lot better because everyone is smiling," Freshman Emily York said. "Overall, after COVID-19, the energy and effort is a lot higher than previous years." 
Tickets for the show will be available in the box office, at the door, through QR codes on posters for the event and choir's social media accounts. 
"Now, we're back on stage in the theater," Koziatek said. "It's got lights; it's got sound; there's soloists; there's group numbers and there's dancing. I mean it is everybody's favorite thing, and I'm thrilled that we get to do it again."
Leave a Comment
About the Contributors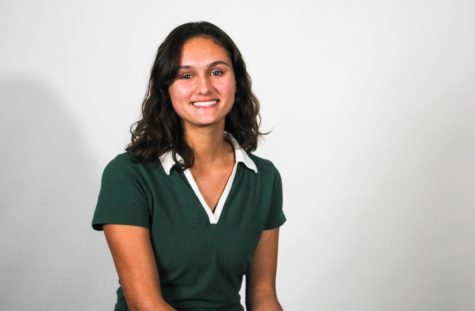 Marisa Green, Staff Writer
Entering her second year on staff, sophomore Marisa Green is excited to get back into writing for TRL. Outside of the newsroom, Green spends her time running...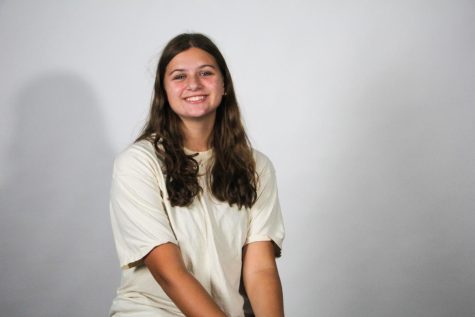 Anna Frost, Photographer
Heading into her second year on staff, sophomore Anna Frost is more excited than ever to have a camera in her hands. When not editing photos in the newsroom,...