School holds annual Advanced Academic Banquet
The school is holding an advanced academic banquet this Sunday at 5:30 p.m. at the Sheraton in McKinney.
"It's such a great opportunity," senior Austin Chapman said. "It's an honor to have these AP awards and have national merit awards that I feel like I should go. I'm excited to see my friends go up there and what the whole ceremony has to offer." 
The banquet recognizes AP Scholars, AP Scholars with honor award, AP Scholars with Distinction Award, AP Seminar and Research Certificate, AP Capstone Diploma.
and National Merit Semifinalists. An AP scholar is defined as a student who achieved a three or higher on three AP exams. Students with the honor award achieved an average score of 3.5 on their exams, with a score of three or higher on five exams. The ceremony also recognizes students that earned AP Seminar and research certificate as well as the AP Capstone Diploma.
"I'm excited to go to the banquet because I think that it'll be a fun experience to celebrate this achievement with my peers, friends and family," junior Natalia Duran De La Vega said. "I'm also excited because it will give me a chance to celebrate something that I worked hard to achieve."
The school invited students to the event via email. Attendees range from current students to former alumni who achieved the event after senior year.
"It's a nice way to catch up with that crew that comes back that has already finished a semester in college," AP Language teacher Jasen Eairheart said. "You kind of get to see how things are going and see what they're doing. I think that's probably one of the most fun things is afterwards you get to talk to them and see what they're up to and kind of how they're like in college."
Leave a Comment
About the Writer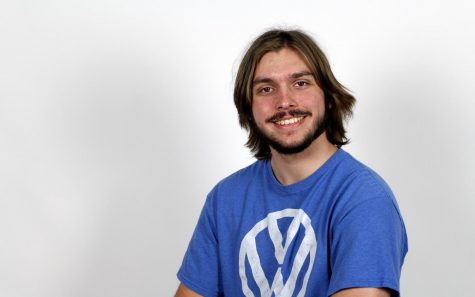 Mathias Alling, LJP Staff
Junior Mathias Alling is entering his third year on The Red Ledger as a section editor. He can often be found riding his bike at six in the morning, at...