Playback
Football Coaches played at the same school now coach together
The game pauses as their starting middle linebacker is helped off the field. With a deep breath, Matthew Cannon jogs onto the field. The rivalry tension between Berkner and Lake Highlands High School is pulled tight. Lake Highlands has the ball. Cannon places both hands on the ground, positioning himself into the beginnings of a bear crawl. The snap. Lake Highlands quarterback throws the ball. Cannon intercepts the spiraled football. Ryan Ledford and their whole sideline holler cheers.
Ledford and Cannon attended Berkner High School in Richardson, where they played football and baseball together. Now, Cannon coaches the running backs and Ledford coaches the tight ends for the football program. 
"It allowed us to be able to read each other's minds," Cannon said. "Whenever we're out there, [we] know what each other's thinking and know what we need to be successful."
Outside of coaching football, Ledford coaches wrestling, where Cannon coaches baseball.
"We work about 12 hours a day up here at the school, and we're together that whole time," Cannon said. "We kind of become each other's second family, where we're constantly holding each other accountable and checking in on each other."
Even though Ledford attended Texas A&M, and Cannon went to Oklahoma State University, they stayed in touch throughout college through Call of Duty.
"There was pretty much a group of like, five or six of us from high school," Ledford said. "We would all get on there together and play. That's how we would talk during college, talk trash, play with each other and stuff. That was a lot of fun."
Ledford beat Cannon to the district by a year. This year is Ledford's second year at the high school while it's Cannon's first year. 
"We're adding this year working together," Cannon said. "The professional side of the relationship, understanding how to have a common goal as far as something we have to accomplish and working together to accomplish that goal, which we never really had before. We're adding that to our relationship now."
Mason Wallace is a running back on the varsity football team, so he interacts with Ledford and Cannon every morning. 
"They have a lot of energy and are supporting us," Wallace said. "If you're messing around too much, they'll get on to you to get back on track. This is our first year having a running back coach, so it's different. I've definitely enjoyed it because I've had a lot less stress of knowing what to do and how to do it."
Before joining his old bud at the school, Cannon worked for Ledford's dad, who was the head football coach back at Berkner for five years, coaching defense and softball. Ledford's dad retired from coaching last year.
"[Ledford's dad has] been able to be at some of our practices, be at all of our games," Cannon said. "It's kind of fun seeing my old boss and his dad. He was my head football coach in high school as well. Always around. It's the next step in the journey of what we like to do together. I'm fortunate enough to have a little bit of the last step with me here."
Cannon and Ledford write up the plays and put them into the system on Sundays during football season.
"That's something he's been super helpful with because he caught on real quick," Ledford said. "It can be really stressful when you're trying to get stuff drawn up, and it's late at night on Sundays. He's been really, really helpful doing that because it was just me last year doing it." 
Ledford describes "Cannonball" Cannon with four words: energetic, positive, dependable and passionate.
"We work really hard here to make sure that the kids have the best chance of being successful and have the best experience they can," Ledford said. "You gotta be willing to work. He works really hard, and I know he enjoys it. I know I'm happy he's here. He's done a great job helping being one of the assistant coaches. I'm really appreciative of getting to work with him."
Cannon and Ledford have known each other for 15 years, dating back to their high school days as a freshman and sophomore.
"He's a driven funny dude," Cannon said. "He always has his goal in mind [and] is always working towards that. Along the way, he likes to enjoy himself and make sure it's a fun time while we're getting to where we need to go."
Since the football season came to an end, Cannon and Ledford plan to reconnect outside of the school. 
"I can't wait to see where it [their friendship] goes," Cannon said. 
Leave a Comment
About the Contributors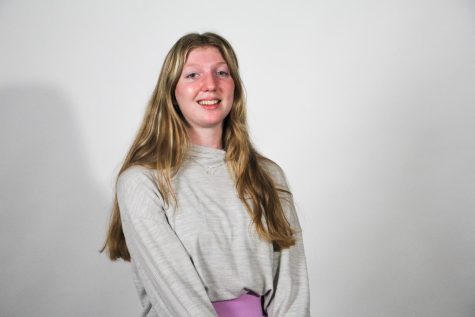 Calla Patino, Editor-In-Chief
Strolling into her third year on staff, senior Calla Patino is ecstatic to be back in the newsroom as an Editor-In-Chief, leaving her summer days of folding...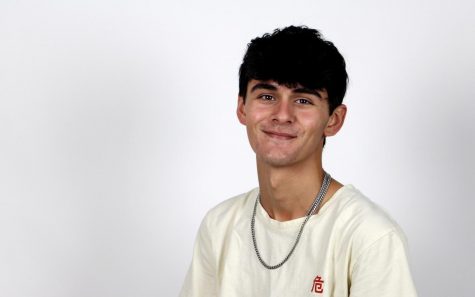 Andrew Hager, Photographer
Junior Andrew Hager enters his second year on The Red Ledger as a photographer. Hager enjoys spending time with his friends, photography and traveling....