Band advances in area competition
The final audition phase for the All-Region band finished on Dec. 6. Twenty-one students qualified to compete in the area competition. 
"I finished fifth overall in 5A and 6A, jumping ten spots up from phase one, and first overall in 5A, meaning I qualified to audition at area on Jan. 8th," junior Aliyah Book said.
This is the highest amount of students from the school qualifying for area, while also beating out all other 5A and 6A schools in the region to claim the most advancements to area.
"The goal obviously is to make state, but we will see how far I can go based off of this," freshman Joe O'Brien said. "I'm not quite sure, but Mr. Heuer said it is more than it has ever been this year so we have quite a few."
Junior Emma Ball and freshman Kevin Zhang earned first chair overall for oboe and flute, respectively. Twenty-five other students earned a spot in All Region at the high school level, and seven freshmen earned scores high enough to qualify for the freshman Region band.
"It feels really great to make first chair at All-Region," Ball said. "It's tough competition, so I had to work really hard. Of course, auditions are nerve wracking, but I had a lot of fun meeting all of the other oboes from competing schools."
There are eight alternates for the region band, and three of them, Anna Staab, Brock Stevenson, and Davis Miller, scored high enough to qualify for 5A area. 
"The process starts in August when you first get the music," Book said. "You could even argue that it goes back a few years from now so all these years of practicing, and those hours you put in all lead up to this moment when you have the music and you learn it. When you get to the audition you get to show off what you learned and prove to the judges and to yourself that you are capable of making the Region band."
Students will be competing in the area C competition on Jan. 8 for a chance to officially make the All-Area band and advance to the state level. 
"I wanted to do well and not embarrass myself so I prepared a ton," junior Reid Robinson said. "My goal is to get to area this year and hopefully get to state next year. I also made the All-Region band last year." 
Leave a Comment
About the Writer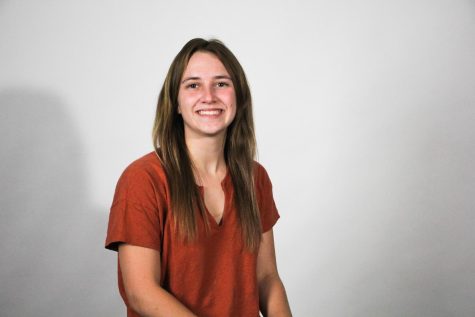 Audrey McCaffity, Section Editor
Beginning her fourth and final year on staff, Audrey McCaffity is more than excited to take on the role of Community Editor. The past four years have been...