WE club holds sock drive for community
The school's WE Club is hosting a sock-tober drive this month in order to collect socks to donate to Allen Community Outreach (ACO).
"I've been doing WE [Club] for six years," co-president Kiah Pandey said. "I moved from California over the summer, and I used to do WE over there. I wanted to start [the club] in Texas, too."
The WE Club is a new organization in the high school. The club consists of performing service projects corresponding to their five pillars: water, health, education, food and opportunity. 
"We wanted to do an introductory project so that we can get into the flow of the club," Pandey said. "Like a warm-up for us to do. That's why we decided to do [sock-tober]."
The sock-tober drive asks students to drop off new or gently-used socks in designated boxes throughout the school. Those socks will eventually be donated to ACO by the end of October.
"We're collecting gently used or new socks in all colors and sizes," club member Dhriti Pai said. "There are boxes all around the school, and we're donating [the socks] at the end of the month. So people have the entire month to try and donate as many socks as possible."
Socks are one of the most sought after donations in homeless shelters despite charities being cautious to accept them because of hygiene concerns. The donated socks will provide comfort, prevent frostbite and infections.
"Socks are something that are very valuable that I think a lot of people take for granted," co-president Katelyn Coleman said. "So the whole purpose of the drive is just to collect as many as we can for people that do not have access to clean and new ones."
Boxes to donate the socks are located under the nurse's office window, at the main reception desk and outside a couple of classrooms. The club asks for the socks to be donated in plastic bags with the student's name written on the outside.
"When you donate, you can put your name on the bag of socks you are donating," Pai said. "[Your name] will go into a raffle where you have the opportunity to win a free pie."
The WE Club meets every Wednesday and Thursday morning at 8:15 until 8:40. The club has no specific goal for the amount of socks to be donated. However, they do ask for students to help them in collecting as many as possible.
"If everyone contributes, that would be incredible," Coleman said. "It's something so simple that will make such a big impact and help out a lot of people. All you have to do is put them in the boxes."
Leave a Comment
About the Contributors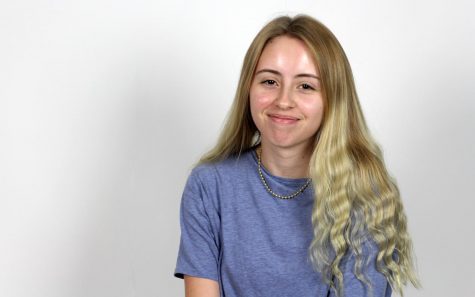 Ashlan Morgan, Staff Writer
Senior Ashlan Morgan is entering her final year of high school as a first year staff writer on The Red Ledger. Outside of school, Morgan keeps her Enneagram...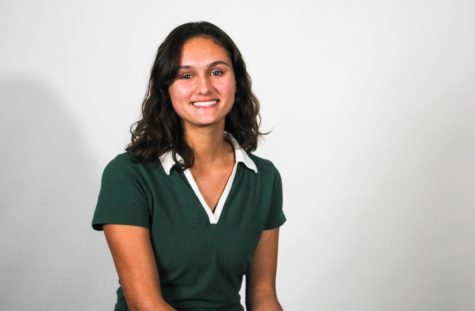 Marisa Green, Staff Writer
Entering her second year on staff, sophomore Marisa Green is excited to get back into writing for TRL. Outside of the newsroom, Green spends her time running...