Staff to receive previously denied pay
The school board granted teachers, nurses and librarians their previously denied step increase on Sept. 27 at the school board meeting.
"I totally, logically understand that we have payroll issues in the district," English II teacher Tarama Sakuda said. "But emotionally, to not be told about it up front, was disheartening."
The district gives step increases to returning librarians, nurses, and teachers in every school in the district. The increase can range anywhere from $53.18 to $68.95 a month depending on their step amount. However, on Sept. 15, staff members received no step increase on their paychecks.
"I appreciate that the superintendent managed to find the funds for us to get that step," AP Human Geography and AP European history teacher Homa Lewis said. "I'm not sure the problem of communication is taken care of."
The only way the district informed staff members was on the human resources website. According to Superintendent Katie Kordell, the website is mainly viewed by prospective hires to the district, not current employees.
"I have not seen any documentation of [the removal] being presented by the administration in the spring to you all," Kordell said. "If you look back in the presentations, there are several lists of things that are being cut or that are taking place in regard to the budget to address the shortfall. It is not listed anywhere."
On Nov. 19, the teachers will receive their year's worth of supplemental step increase in a separate check. The total cost of the increase is $126,028.
"We specifically approved no raise," Board of Trustees president Barrett Owens said. "We didn't specifically approve [the removal]. I'm excited to fix it, and I'm really kind of pissed it happened."
Kordell plans to create two committees, one of which being a Superintendent-Teacher communication council in order to address and respond to teachers' needs. The other is a Financial Futures committee in order to address topics such as teacher compensation. 
"I think communication is so important, and that teachers need to be treated as an equal partner, and not a group to be ignored," Lewis said.
Leave a Comment
About the Writer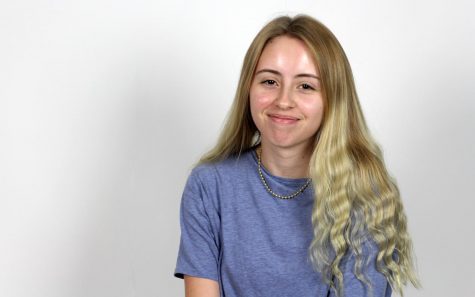 Ashlan Morgan, Staff Writer
Senior Ashlan Morgan is entering her final year of high school as a first year staff writer on The Red Ledger. Outside of school, Morgan keeps her Enneagram...