A trip of a lifetime
AP Art History students spent some of the first semester learning about the Chartres Cathedral. Then during the second semester, some of those students visited that very cathedral in France as a part of the school's visual art program trip. Students got the opportunity to see firsthand many of the things they learned about in classrooms. 
From March 1 to 12 art students traveled to France. Forty-nine people went on the trip, including three teachers, three parent chaperones and 43 students ranging from freshman to seniors. The trip was open to AP art history and studio art programs.
"Hours of work goes into planning a trip like this," studio art and AP Art History teacher Amanda Beller said. "First I have to get it approved by the school and then I have to build the customized itinerary based on what I want our kids [to do]. Because most of the trips out there are not customized, they are just generic, so I want our trip to be art history and studio art focused so I want to design it in such a way that we have opportunities for both groups, the studio kids, and the art history kids. And that just takes a lot of intentionality. Usually, that takes a couple of go-throughs just to get the itinerary where I want it to be. It's a lot of meetings. Like getting kids interested in going, making sure everyone has an updated passport. It's a lot, but it's worth it." 
The group traveled to Paris and South France. They visited Gordes, Provence, Chartres, Marseilles, Avignon, Roussillon and Arles.  
"I personally loved the Eiffel Tower and the Louvre in Paris," sophomore Accelerated Drawing and Painting two art student Anishka Vallanki said. "The Eiffel Tower was a lot bigger than I expected and the Louvre was so big that my mom and I got lost in it. The most fun place I visited was the Terrain des Peintres where we painted in the same area as artist Paul Cézzane. Another place was Arles, where we did a tour of the places Van Gogh lived and where he painted and what pieces he made there. Surprisingly, Arles doesn't have any of his original pieces." 
To cater to both studio art and art history students they visited many art museums. First, they saw the Musee d'Orsay, then Pompidou (modern art) and the Louvre. They traveled to cathedral Chartres, Notre Dame Cathedral and Sainte Chapelle. Even though students were on vacation, that didn't stop them from drawing. 
"We drew and painted a lot," Vallanki said. "The main thing I drew were sculptures in museums and I painted and drew landscapes of mountains, trees and buildings. It was helpful being able to draw or paint things that you see in real life and things that are right in front of you. It helped us work on how to draw things in a distance and then draw things closer in more detail, especially with it being right in front of you." 
This trip made students spend a lot of time together. They roomed, ate, traveled and drew together for the entire trip. 
"I really liked drawing and the dinners," sophomore ADP2 and AP Art History Student Hannah Gapp said. "Going on this trip helped me learn how to quickly sketch and render things. During the dinners, we would spend time and talk about the day. They were funny and I liked the food." 
On the trip back, the group ran into a problem. They had two flights back, one from France to London, another from London to Dallas, but the first flight was delayed due to strikes and worker shortages in France. This caused them to miss their flight in London. All 49 of them then spent the night in London, and were then split into four groups to fly back to Dallas. They reached Sunday night. 
"Well one thing is in preparation for the trip we always have kids buy, built into the cost, insurance," Beller said. "So that if they got sick right before the trip and couldn't go, or if they got sick on the trip, or luggage. All those things are covered financially. But you are in another country dealing with another country's protests or strikes or whatever and there's literally nothing to do. And you're not in danger, you're just unconvinced. So it was a really good experience for the kids because those things are going to happen in their life and as they age and travel and do things. Everyone just had a really great attitude, they rolled with the punches and it went well. As well it could."  
Traveling is an experience that teaches students many things. In previous years the program has gone to Spain, Greece and Italy. Beller has seen how this experience helps them grow in art and as people. 
"There are things that you learn and experience through travel that art cannot replicate any other way," Beller said. "I love the quote by Mark Twain saying travel is fatal to prejudice because we are in a bubble. We are in North Texas, and yeah you can have experiences but you are only going to see so much and there's nothing like going and living in another country, eating the foods, figuring out how to keep up with a budget and going through customs. All these things where there's no other way to learn those life skills. Sharing a room with people you may not know very well or even sharing a bus with your friends. All of those things are just opportunities to grow and expand and practice getting along with people. And then as a program, drawing in a medieval city is unlike anything we can do here. Talking about a gothic cathedral in class is great, but sitting in a gothic caderial, I can't replicate those experiences any other way for them."
Leave a Comment
About the Contributor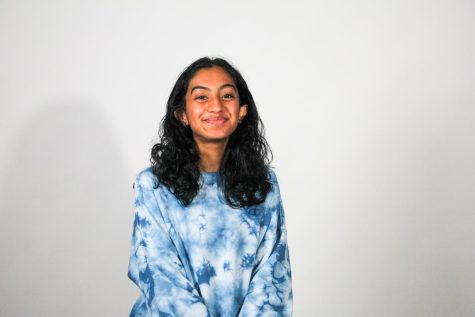 Dhriti Pai, Staff Writer
Dhriti Pai is a sophomore heading into her first year at TRL. She is super excited to be writing stories. In school, she enjoys arguing with others, also...