Faces of the Farmers Market: Abha and Einay Ahuja
Abha and Einay Ahuja sell gluten free flour through Metta Gluten-Free Atta
"How is this one?" Abha Ahuja said. "Terrible," her family said. Abha heads back into her kitchen for the 100th time to try another brand of gluten-free flour in hopes of a perfect tortilla. Seven years ago, Abha's oldest son was diagnosed with a gluten allergy at eight years old. After one too many disappointing gluten-free flours, Abha developed her own flour brand: Metta Gluten-Free Atta. 
Abha's flour has no gluten, egg, soy, nuts, dairy, corn and is non-GMO. Abha began selling her flour in 2018 from her "research and development" kitchen.
"The need arose, and there was nothing that was good on the market," Einay Ahuja, Abha's husband, said. "When you see your kids that used to love eating these things, then you try the stuff, and they can't even eat two bites. That's really what drove [making the gluten-free flour]." 
Abha cooks with her flour, creating recipes from traditional Indian dishes to brownies, which are available on her website. Einay helps with the breakfast recipes. Abha's flour is used by other non-gluten friendly chefs and restaurants such as World Party Pizza, TLCVegan Kitchen and mixitupfreshbakes.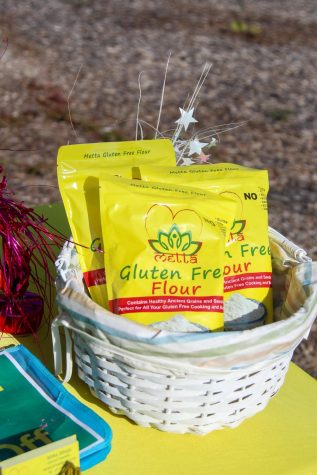 "I'm the one that develops the recipes," Abha said. "I do have social influencers or chefs. We have a couple of chefs around town that use the flour at restaurants in Dallas and locally. They're reluctant to give me the recipes because they're like, 'No, this is my secret recipe.'"
Abha's youngest enjoys using their flour to bake non-gluten treats with her in their kitchen. 
"The younger one's not gluten-free, but he absolutely loves the stuff made out of this flour," Abha said. "He prefers it to anything outside that he gets that has gluten in it because I think he's gotten used to it."
Abha was a neuropsychologist in the United Kingdom for 10 years until they moved back to the United States when her kids were 5 and 1. She stayed at home with her kids instead of going back into her profession. Three years later, Abha began creating her gluten-free flour. 
"This is my livelihood now," Abha said. "With children that can't have gluten, they miss having all of these things that taste good and that are also allergen friendly. It's my passion to provide that, especially for kids, but also adults that have issues with gluten."
Leave a Comment
About the Contributors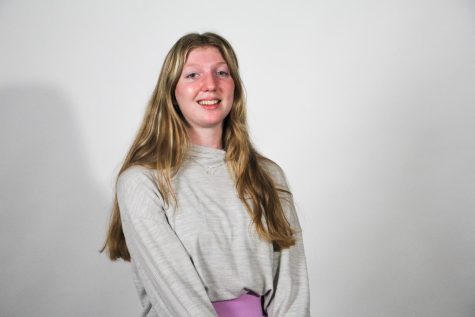 Calla Patino, Editor-In-Chief
Strolling into her third year on staff, senior Calla Patino is ecstatic to be back in the newsroom as an Editor-In-Chief, leaving her summer days of folding...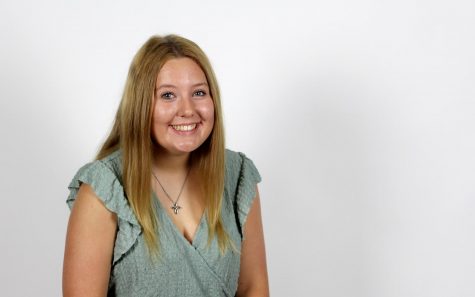 Olivia Lauter, Section Editor
Heading into her fourth and final year in TRL, senior Olivia Lauter could not be more thrilled to soak up every last minute of shooting sports, events...