AP art students showcase artwork
On Saturday, AP 2D and drawing students showcased their portfolios at the annual AP Art Exhibit.
"It's a show where we show off the work we've done in our sustained investigations," junior Kiera Ho said. "That's what we submit to AP. Since winter break, we've been working on these bodies of work. All of our work is under a certain idea and theme."
The show is the first in two years because last year's AP Art Exhibit was cancelled and adapted virtually for COVID-19.
"It's incredible seeing this all finally put together because we put this all together in a week, and this is my first AP show. The juniors involved last year didn't have one, so it's new for both the seniors and the juniors," senior Kristina Marshall said.
Each student had their own space at the exhibit to showcase their artwork of choice.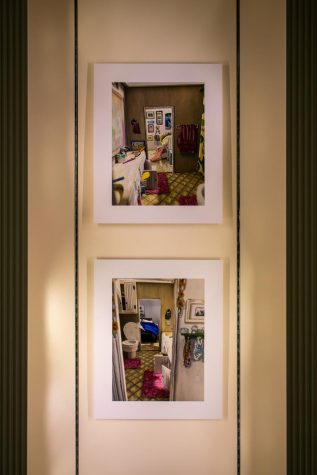 "Some of the kids only show their personal body of work, and some kids show some of the pieces that lead to that, but the goal is that people are able to come and experience each student's individual vision of what what it is they spent their time on in their portfolio because it really is a pretty lengthy journey that shows both artistic language, growth and experimentation," AP 2D and drawing teacher Brice McCasland said.
As well, some students sold their work in the benefit auction, with the proceeds this year going to the visual arts program at Vogel Alcove, a school for homeless students and those threatened with homelessness.
"While it's really, really awesome to sell your own work and to make money on your own work and be like, 'Hey look, I make money,' it's way cooler to be able to make money for other people and have an impact," McCasland said. "The idea of the auction or having a charity that we're giving to is really around that our artwork has more power than simply making us money. Our artwork has power to impact the community around us."
AP art and visual arts independent studies students began setting up the exhibit last Monday, putting up walls, mapping out the different spaces, setting up the auction, and more.
"Quite honestly, this setup was incredibly hard and busy," McCasland said. "We finished our AP submission, which is like our test, on Friday, and then we were able to enter the space on Monday. Monday through Friday, we prepared that entire storefront to turn it into a gallery."
The exhibit also held a ballot voting of visitors' favorite artists.
"One of my favorite parts was getting to see everyone's work all displayed together because a lot of time when we view other pieces, it's on a table," Marshall said. "There's a few pieces in the investigation, and the lighting's not great, it's not framed or mounted, but when it's put all together as a gallery space, it's so amazing."
Leave a Comment
About the Contributors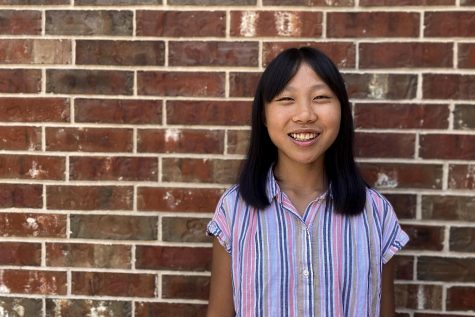 Alissa Chang, Staff Writer
Freshman Alissa Chang is excited to join The Red Ledger as a staff writer. After joining journalism on a whim in seventh grade, Alissa was surprised by...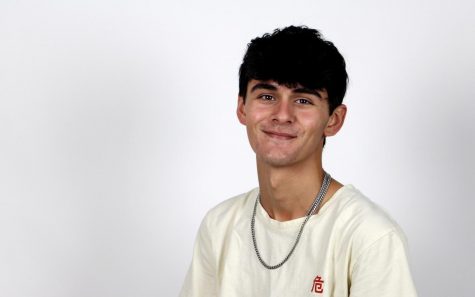 Andrew Hager, Photographer
Junior Andrew Hager enters his second year on The Red Ledger as a photographer. Hager enjoys spending time with his friends, photography and traveling....