Band holds end of year concert
The band department is holding their last concert of the year on Friday at 6:30 p.m. in the main gym. 
"The symphonic band, wind ensemble and wind symphony will be performing this Friday," assistant band director Daniel King said. "The symphonic band will perform first, [and] then the wind ensemble and wind symphony will do a combined concert. At the very end, all three bands will combine together and perform one last piece for everyone."
A combined performance isn't the only change this year. The concert will be integrated with end of year awards, instead of having the awards at a banquet like usual.
"A lot of us are very excited to do this," wind ensemble first trumpet Hunter Kight said. "This is something that we haven't done as far as I'm concerned. I know we've done a full orchestra before, but we've never done a combination of all three of the bands for a concert."
To accommodate the amount of performers, the performance has been moved to the gym. The performance was previously held in the auditorium.
"I'm excited," wind ensemble first trombone Russel Falk said. "I feel like we're really prepared for the concert and that we will be able to do well."
The wind symphony rehearses on "A" days, and the wind ensemble and symphonic band on "B" days. Before school, rehearsals are held so that the wind ensemble and wind symphony can practice together.
"Everyday we have been rehearsing the music as frantically as we can," King said. "We started three weeks ago, so it's been a very short turn around."
The event will entail a total of five pieces. Two pieces will be played by the symphonic band, two by the wind symphony and wind ensemble and one by all three bands.
"They're definitely fun pieces for us," Kight said. "It's definitely been a challenge though, we've had to kind of put this together in a very short amount of time. They're also very hard pieces, but again, I know we can do it, this band is a really good band, we've come really far and we're prepared."
About the Contributor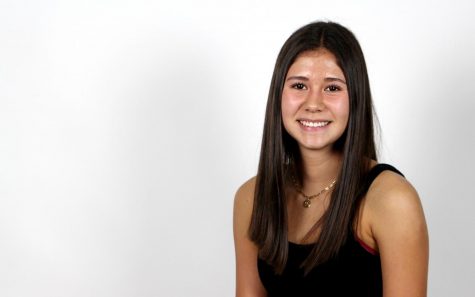 Ryann Daugherty, Graphic Designer
Entering her third year on staff, junior Ryann Daugherty looks forward to returning to the newsroom as social media manager and graphic designer. Outside...