Shooting in Boulder, pregnancy legislation
Boulder shootings: Ahmad Al Aliwi Alissa opened fire in a Colorado grocery store on Tuesday, killing 10 people. He is charged with 10 counts of murder in the first degree and one charge of attempted murder. No motive has been announced, though the suspect's brother claims Alissa was "paranoid" and could be suffering from mental illness. 
Significance: The victims range in age from 20 to 65 years old, including 51 year old Eric Talley. He was a police officer killed while responding to the shooting. The Boulder shooting comes only a week after the shooting spree in Atlanta. This past week, there were seven shootings in America that killed or injured at least four people. 
New Zealand legislation: New Zealand lawmakers passed a bill on Wednesday allowing for three days of paid leave for women and their partners following a miscarriage or stillbirth. They are the second country to pass such legislation along with India, which allows women up to six weeks of paid bereavement following a tragic pregnancy outcome. The bill passed unanimously, uniting the parliamentary parties.
Significance: The bill was passed with legislatures' hopes to "help remove the stigma that surrounds miscarriage." This allows women to keep sick days instead of having to use them following a pregnancy loss. New Zealand is passing more legislation that impacts women. Last year, abortion up to 20 weeks was decriminalized, and in February, efforts were made to stop period poverty by making it mandatory for schools to carry free sanitary products in bathrooms.
Leave a Comment
About the Writer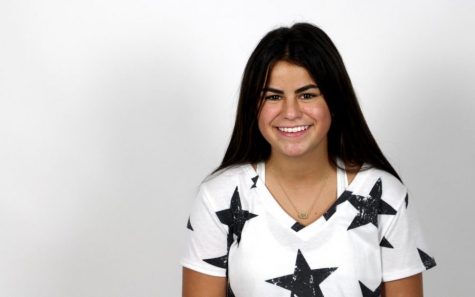 Carlee George, Staff Writer
Chloe Smith is a freshman this year at Lovejoy High School and is embarking on her first year as a staff member on LJP. She has been interested in film...