District keeps mask policy
The school board of trustees voted unanimously on March 15 to keep the current mask policy in the district.
"I think the board came in predetermined [with] what they wanted to do," parent Brandon Montgomery said." They let everyone say their peace, and then proceeded to do what they had planned to do all along."
The decision was announced after the open session. School board trustees Marvin Bobo, Barrett Owens and Al Litchenburg mentioned the unchanging close contact tracing policy as one of their reasons for keeping the mask policy.
"I'm ready to be done with the masks, but given the short amount of time left in school, the close contact rule, and that quarantining would increase rather substantially," Owens said. "[This will] ensure that we have as many school activities as we possibly can, prepare kids for AP tests, protect our teachers, and keep the quarantine numbers as low as possible."
Students, parents and teachers attended the board of trustees meeting to share their stance on the mask policy.
"I am very happy [about the results] as I comment to a fellow colleague, 'I can finally breathe,'" teacher Tamara Sakuda said. "I'm not happy with masks. It's been hard for all of us. It was hard getting back in today, but I'm so happy because I really think we have to protect everybody, and teachers have a responsibility to protect ourselves, and our students."
The final quarter of the school year contains many events, such as AP testing, final exams and senior events.
"I think the best chance we have to finish the school year is to keep as many teachers in the classroom [and] keep quarantine numbers as low as possible, so that sports, academics, and other things like that [can happen]," Owens said.
View Comments (1)
About the Writer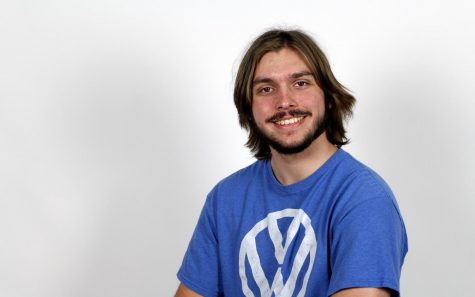 Mathias Alling, LJP Staff
Junior Mathias Alling is entering his third year on The Red Ledger as a section editor. He can often be found riding his bike at six in the morning, at...