Debate students earn national awards, breaking district record
Six seniors received the Academic All American award from the National Speech and Debate Association (NSDA). To be considered for this award, students Kaya Czyz, Jack Czyz, Ryan Wang, Andrew Mao, Tajvir Singhand Mitchell Laman received a total of 750 NSDA points, maintained a GPA of 3.5 on a 4.0 scale and were nominated by a coach. 
"I was quite proud when I learned about it," Laman said. "Especially because in order to receive it, not only do you have to have had a successful career in debate, but also because your debate coach, in my case Mr. Cosio, has to specifically recommend you for it. It felt good to know my work was being recognized, not just by some abstract national organization, but also by my coach who I had worked alongside for four years."
These students have been in debate since their freshman year, and all of their accomplishments have led up to being presented with this award.
"As far as my preparation, I attended almost every tournament from freshman through junior year, maintained As in all of my classes, and have been in a leadership position in debate since sophomore year," Kaya said.
Receivers of the award have expressed appreciation for the recognition and for the students that helped them get to this point.
"I would not have been able to get this award without the help of Tajvir Singh, my debate partner. He and I attend and prepare for debate tournaments together," Mao said. "He also received this award."
In the school's debate history, 12 students have been given this award and six of those are from this year's senior class.
"I think the best thing about it though is just like the sheer number of students that got the academic all American this year," debate coach Jake Cosio said. It is just an incredible,  groundbreaking number, and we're super excited for that."
Leave a Comment
About the Contributors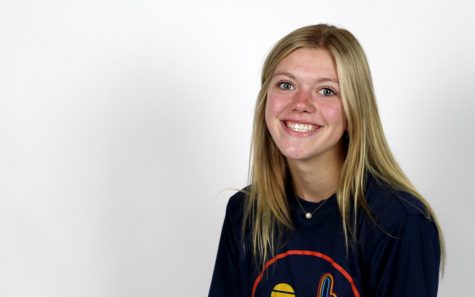 Kaitlin Anderson, Graphic Designer
Beginning her fourth and final year on staff, senior Kaitlin Anderson is excited to finish off her final year with her favorite TRL family. After joining...