Athletic trainers selected for scholarships
Sophomore Dawton Bruner and senior Jenna Kilpatrick received the  Team Behind the Team scholarships from the Children's Health Andrews Institute.
"Children's Health with Dave Campbells's High School sports have chosen 11 schools, and each school got two scholarships, one for a male student and one for a female student," said Susan Smiley, head trainer and Health Science/Anatomy and Physiology teacher.
The scholarships they received were for a total of $250. This money can go towards textbooks and classroom resources for medical courses. 
"Coach Green and Smiley called me," Kilpatrick said. "They originally started out with a joke saying that there was a practice that wasn't covered, so I needed to get up there. Then, they told me that was fake, and I had been nominated for the scholarship."
The scholarships were awarded by the head athletic trainers based on performance as a trainer as well as academic performance.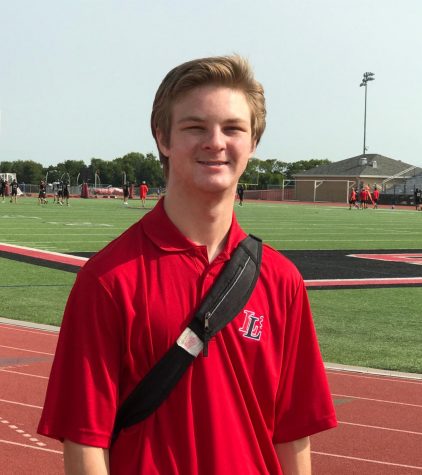 "[Kilpatrick] is currently training with volleyball, hoping to get a state title there, and will end out her training career with softball," Smiley said. "She's super interested in medicine and has taken every class she can possibly take."
Bruner has been a trainer for two years, and after highschool, he wants to become a physical therapist. Bruner primarily trains  trains football, but he plans to start training basketball.
"My most favorite moment [from training] was probably basketball last year," Bruner said. "They were really energetic and fun to be around."      
Kilpatrick has been a trainer for four years, and after highschool, she plans on becoming a paramedic.
"I've spent all four years as an athletic trainer going to as many games and practices as I could, and using my time in the morning with my treatments, then working here in the school, and keeping my grades up," Kilpatrick said.
Until he graduates, Bruner will continue his athletic training career at the highschool. Kilpatrick will be attending Collin College and will be using her scholarship to pay for textbooks in her EMT class.
"[One of my takeaways from athletic training is] obviously all the medical knowledge: how to prevent injuries, how that can go in all different directions with rules, how the players work out and how to make sure that they work out properly," Kilpatrick said. "You also get an appreciation for all the different sports, all the practices and all the time they commit."
Leave a Comment
About the Contributor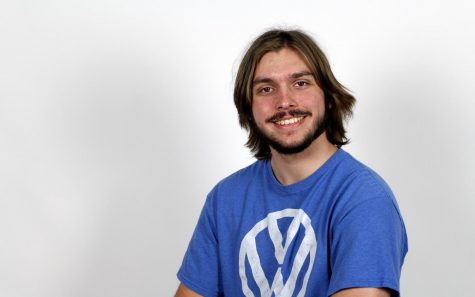 Mathias Alling, LJP Staff
Junior Mathias Alling is entering his third year on The Red Ledger as a section editor. He can often be found riding his bike at six in the morning, at...